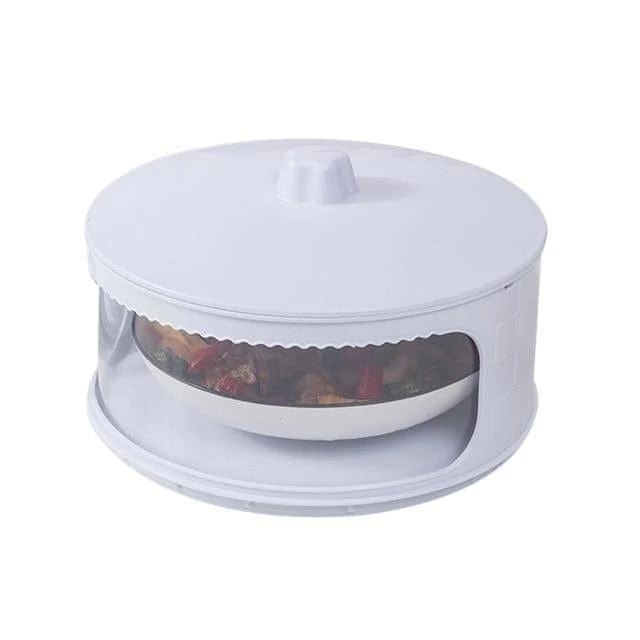 Keep Your Foods Fresh!
Store your meals while keeping them hot and safe from dust and insects with HeatFresh - Dust-Proof Temperature Preserving Insulated Food Tower!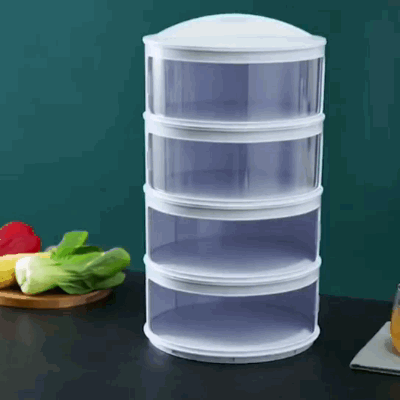 HeatFresh is a multi-layer food cover that secures your food from dust and insects while containing the heat inside to keep food hot for hours. It is also a great space-saving idea with its multilayer design. You can store multiple plates in a single plate space.
FEATURES:
Dust-proof and Fresh-Keeping Food Cover - It can prevent food from being contaminated by flies and dust. It can be used with plates, dishes, soup bowls, etc and will keep their heat longer.
Effective Durable Insulation - Effectively seal the delicious temperature of freshly cooked meals, so family members can enjoy hot meals even after hours.
Transparent Visualization - Made of transparent PET materials, you can see the delicious meals inside.
Save Space - Stable stacking, allows you to quickly stack multiple cutlery on the table so that the meals are organized and easy to find.
Curved Handle - Easy to hold and slide open or close the lid.
Advantage of the product :
Food-safe material materials for children, BPA-free, no PVC, stain-resistant, and no mold.
Keeps your meals and snacks fresh and clean, with a robust design.
Protects food from dust and germs.
Can keep warm your food up to 90 Degree Celcius.
The materials are easy to wash and clean.
Independent sliding door design.
Specifications:
Item Name: Kitchen Meal Storage Box

Type: One/ two/ three

Shape: ROUND

Color: White

Material: Plastic

Net weight: 380g/610g/840g

Gross weight: 400g/630g/860g

Packaging Size:

One layers:24.5*24.5*15CM

Two layers:24.5*24.5*25CM

Three layers:24.5*24.5*35CM
Package Includes:
1 x Kitchen Meal Storage Box