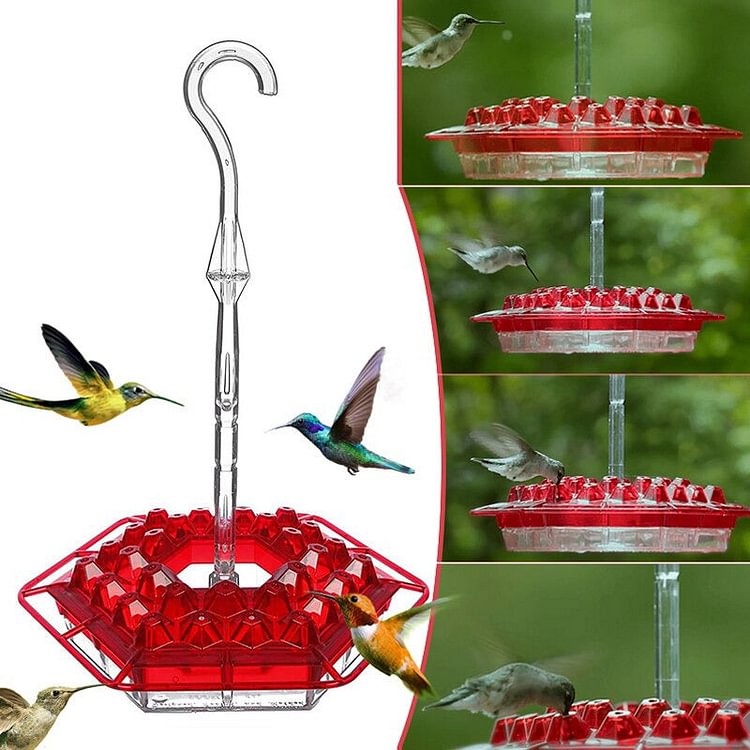 ONE FEEDER, HOURS OF FUN
Can't decide which bird feeder to choose from?
For some people, having a bird feeder in their backyard is an obvious choice.
Don't settle for the cheaper feeder simply for convenience, because you'll most likely end up replacing it. 
INTRODUCING THE HUMMINGBIRD FEEDER.
Hummingbird Feeder easily hangs anywhere and welcomes birds to eat from its convenient metal mesh basket.
Call birds from near and far and adds instant charm to your garden and make a wonderful gift for the bird-watching enthusiast!
BENEFITS
🦜 Durable: Made of shatterproof plastic. 
🦜Naturally Attractive: Hummingbirds Can Easily See Hummingbird Feeder, Since it comes in 3 rich colors to match the flowers.
It has 30 feeding ports with over 200 facets to catch sunlight and sparkle so hummingbirds can easily see it from far away.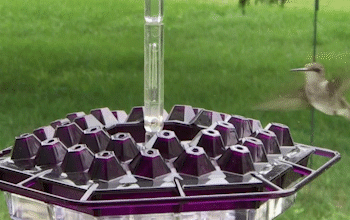 🦜 Easy to Fill & Clean: The uni-body design makes this feeder exceptionally easy to fill and clean.
By using hexagonal raised diamond geometry of ports we are able to from taking over the feeder which makes it even more desirable to your hummingbirds.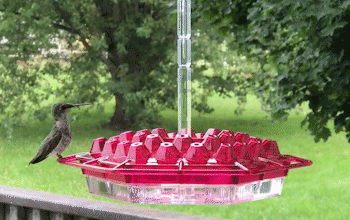 🦜 Easy to hang and install: Can be installed with shepherd's hooks or mounted below a window with closet rod brackets.
Suitable for patio, outdoor decor, yard decorations, garden decor, window hangings
🦜 A Great Gift For Bird Lovers: The outdoor bird feeder is a perfect gift for any bird lover, your friends, family, loved ones as well as yourself.
Great for photographing hummingbirds because there's no bottle for them to hide behind.
Specification:
Disc diameter:

20cm

Plate thickness:

6cm

(pan + hook) height:

30cm
Packing list: