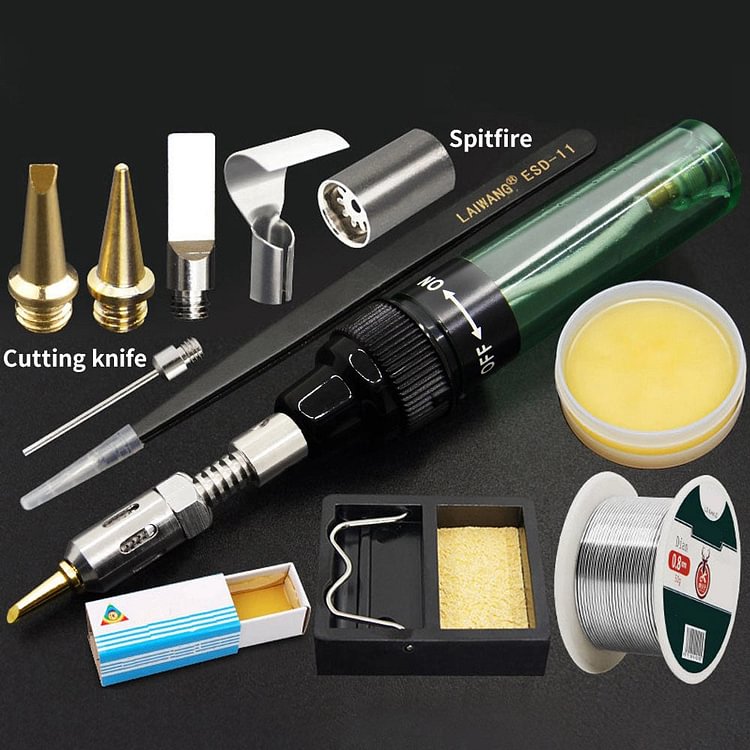 SOLDER, WELD, OR USE AS A TORCH
3 interchangeable soldering tips: a bevel, a deflector for heat shrink wrapping, and the base tip for torch use.
PORTABLE AND CONVENIENT
It's cordless, so it's easy to use where you need it as it doesn't have a wire or cord that gets in the way.
ADJUSTABLE TEMPERATURE
Ranges between 410 - 850°F, and up to 2400°F when used as a torch. When using a single gas source, the burner should last 30-100 minutes on standard settings.
GREAT FOR DIY PROJECTS
A wide range of DIY uses, from jewelry making and repair to model building, arts and crafts, electrical and electronic circuits, brazing, and more.
Meets all your needs:
Plastic cutting and welding.
Quick welding for cars and trucks.
Maintenance of electrical appliances (i.e. motors)
Circuit board and IC board repair.
Soldering of electrical and metal components.
Jewelry and glass DIY projects.
Specifications:
Capacity: 8ML
Temperature:
Flame: up to 2400°F
Soldering iron: up to 450°F
Fuel to use: Butane
Use Duration: 45-90 minutes
Length: Approx. 13cm / 5.11inch
Weight: Approx. 78g
Package Includes:
1 x Portable Soldering Torch
3 x Interchangeable Soldering Tip