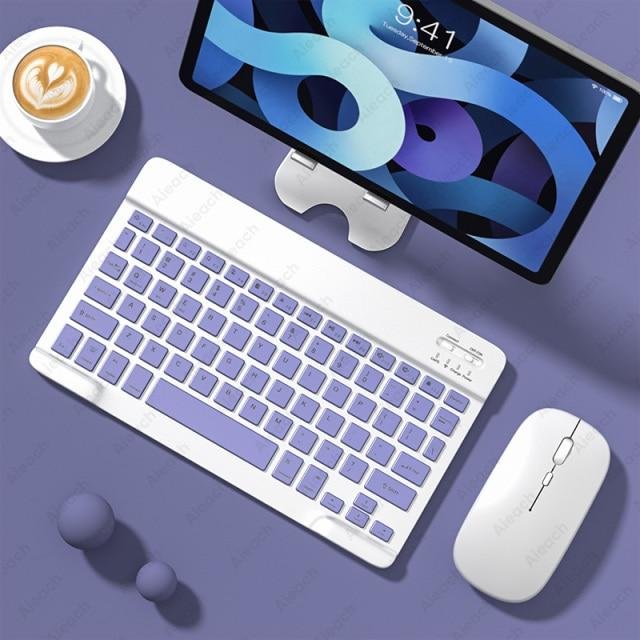 With cute round keycaps and sweet candy colors, this is the latest Bluetooth keyboard.
Our keyboards are equipped with the same color charging dual-mode Bluetooth mouse.
Very suitable for user who use iPad for work and study.
Easy to carry, flexible office.It can be carried in a computer bag/ school bag/ handbag,etc.