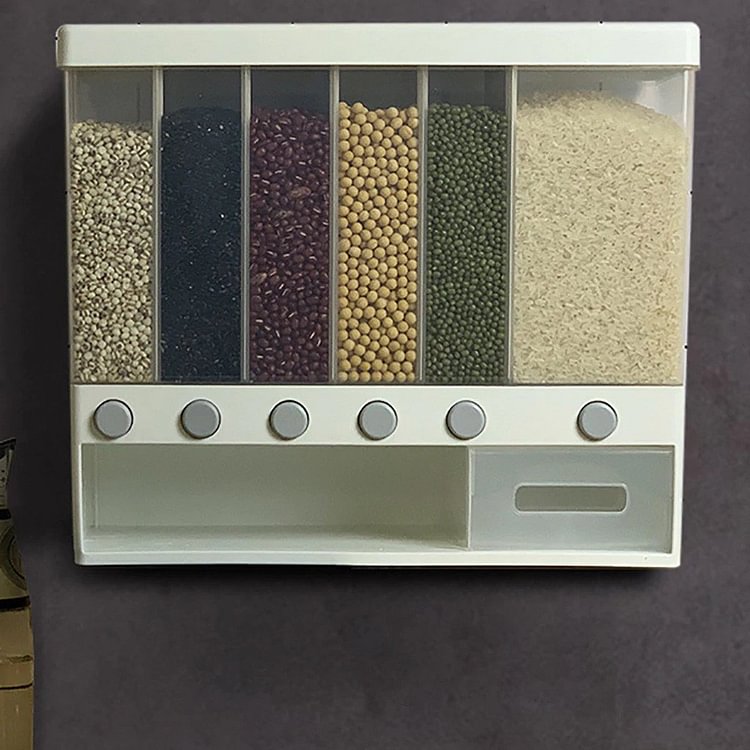 Description
Make your kitchen clean and tidy with Wall-mounted Dry Food Dispenser! You can get what you need instantly with its transparent body. Just press to get them out with no mess! Easy stick-on installation with its super strong holding power, use it on wall or the refrigerator door will save you a lot of space!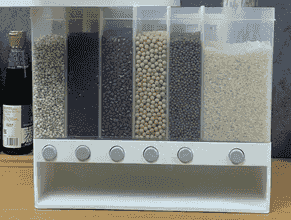 Features:

【EXQUISITE MATERIALS AND CRAFTSMANSHIP】:we have taken careful measures to ensure that the container you receive can be used for many years. They are made of highly impact-resistant and durable ABS plastic, which means you don't need to worry about the lid breaking. In addition, the lid locking mechanism can ensure 100% air tightness, thereby ensuring maximum freshness and extended food storage time.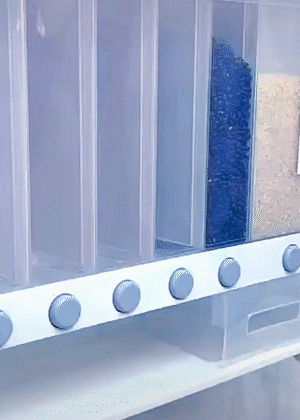 【LARGE CAPACITY】:Compared with most other products on Amazon, we provide higher total storage capacity. Our products have 6 airtight containers with various shapes and sizes to meet all your storage needs.
【MULTIFUNCTIONAL CONTAINERS】:These airtight food-safe containers are not only ideal for storing dry foods (such as flour, sugar, rice, grains, grains, nuts, beans, snacks, pasta, spaghetti, noodles, coffee and tea) but They are also very suitable for liquids such as water, juice, soup, etc. No need to worry about liquid spilling, just press the handle and let the sealing technology work its magic.
【SPACE-SAVING DESIGN】:these durable square containers are specially designed to minimize space. They can be stacked and can be easily fitted into refrigerators, freezers or cabinets, thus keeping the kitchen organized and freeing up kitchen space. These transparent containers are also easy to clean, very user-friendly and ready to us.
Specifications:
Material: Plastic
Capacity: 10 kg
Colour: Transparent
Size: 38 cm x 14.4 cm x 32.4 cm
Shape: Rectangle
Package includes: 1 x Wall-mounted Dry Food Dispenser