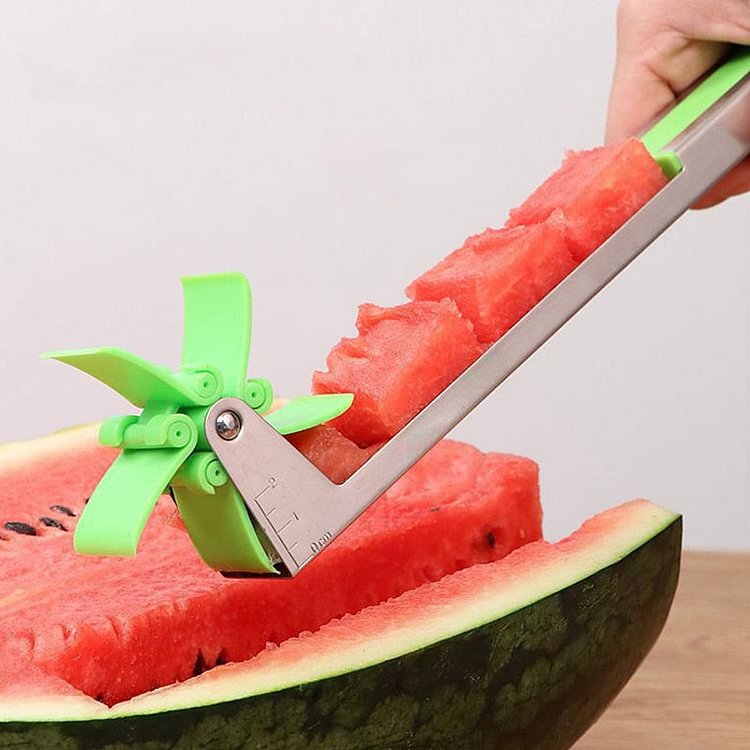 Watermelon Windmill Slicer - So Fun to Use!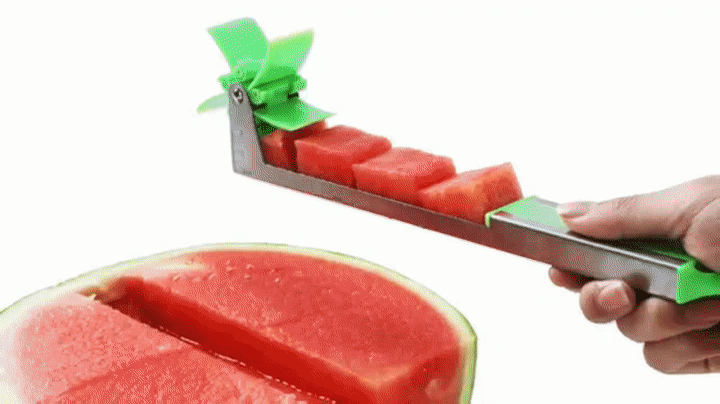 This adorable Watermelon Windmill Slicer cuts through watermelon in seconds! Create bite-sized chunks with the amazing automatic cutter blade. Soon, you'll have yummy watermelon for snacking on, salads, and more!
This device cuts watermelon into cubes in a hassle-free manner. No drippy messes to clean up!
Features:
Cuts in seconds :

The automatic cutter blade is designed to slice through the melon in seconds.

Bite-sized pieces :

Cutter adjusts to cut cubes to the size you prefer.

Easy to use :

This amazing kitchen tool allows for quick cutting. You'll have yummy watermelon cubes on your plate in minutes!

High-quality material :

Made from stainless steel 18/8 material that is resistant to water and won't corrode.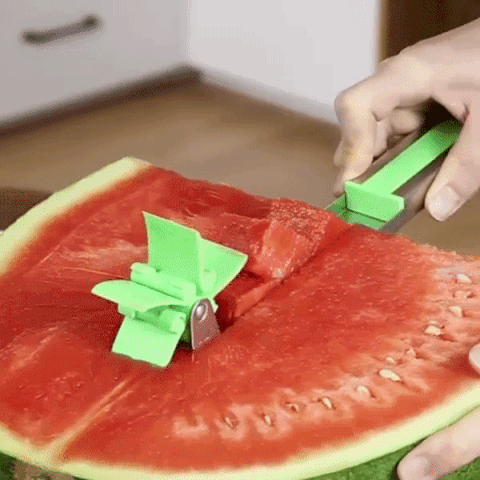 All you do is gently push the cutter through the watermelon and watch the juicy cubes appear!