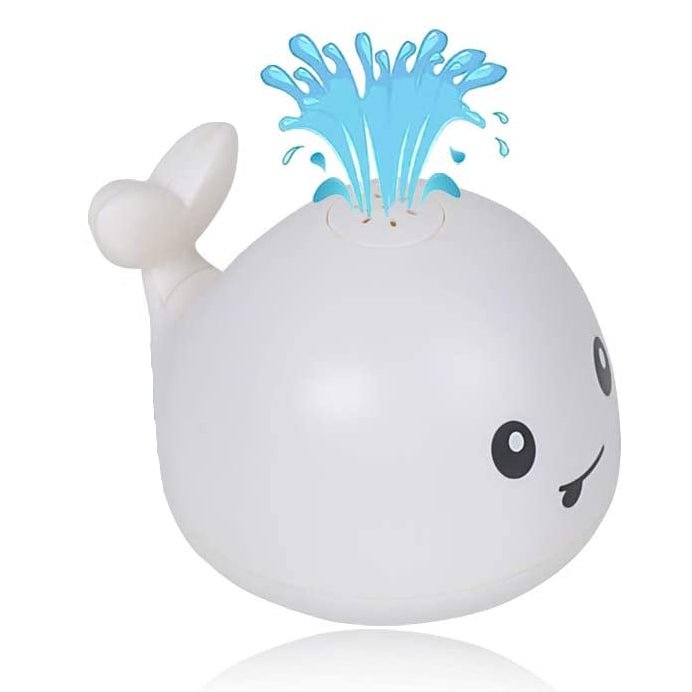 Turn baby bath time into a deep-sea adventure! Instantly make your bath routine super fun and enjoyable. Your little one will now love bath time with their own baby bath time rave!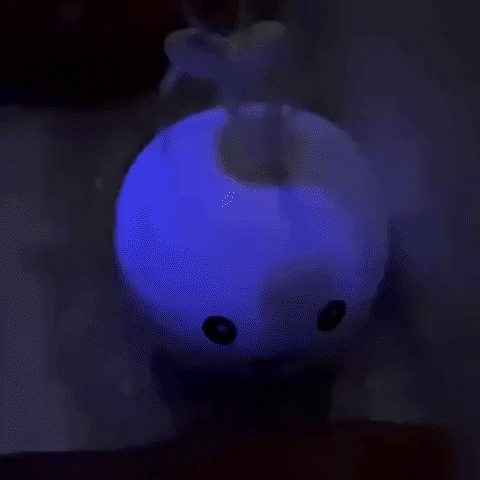 Features:
BPA-free
Water Spray Toy is environmentally-friendly. The high-quality ABS material ensures no leakage and effectively protect the child's skin.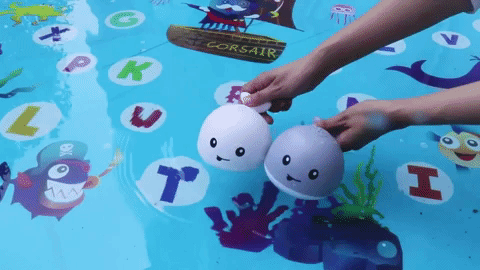 Water Spray Toy
Can automatically spray water and flashlights, bringing endless entertainment for baby bath.A built-in light shines seven different colors to brighten up bathtime for your kid. The light automatically changes colors for a colorful time in the tub. You can even turn the lights off for a bathtime unlike any other (just be safe).
Charming Design
Cute, with the appearance of an ocean whale! When the baby takes a bath, just put the ball in the water, and then automatically spray and rotate the water and float. Endless entertainment for your baby's bath time.
 Best Gift for Children
Water spray toys are exquisite toys that can be used in the bathroom, swimming pool or birthday, seasonal, baby gifts, and party gifts. Water spray toys, spin, and float in the water by spraying exciting fountains. The flashing colorful lights can easily attract children's attention, and interesting bath toys attract children to take a bath.
Automatic shut-off
No need to worry about draining battery life. The second you remove the whale from the water in the tub, the toy automatically turns off (thanks to the water sensors).
Works anywhere with water
Not using this whale for the tub? Buy a couple of 'em and throw them into the swimming pool or a large water fountain you have (after all, all you need is H2O to activate the toy). Works great for parties or outdoor celebrations.
SPECIFICATIONS:
Color: White/Gray

Size: LxWxH:11cm x 10cm x 9cm | 4.33in x 3.94in x 3.54in