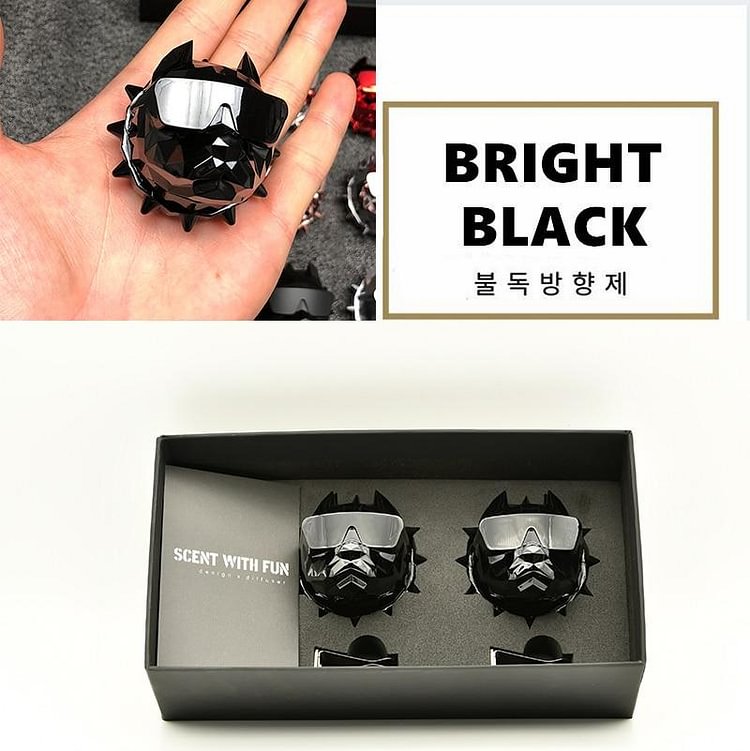 The Bulldog Car Air Freshener Diffuser! 
Naturally makes your car smell clean and freshespecially while driving and it helps avoid distracting and terrible road odors.
Delight the senses and enjoy the long-lasting refreshing fragrances with our luxury car diffuser. Gently scented fresh air will relieve your daily stress and fatigue giving you a relaxed mind on your next journey!
Create an oasis of serenity amidst the bustling world while driving to your next destination. 
The Bulldog Car Diffuser is a great luxury gift to treat yourself, your relatives, or your friends. Adding an elegant touch to your car. Choose the color finish to achieve the desired esthetic contrast with the car interior. 
 Sleek and modern diffuser design
Compatible with all types of car vents
Highly concentrated, premium fragrance oil