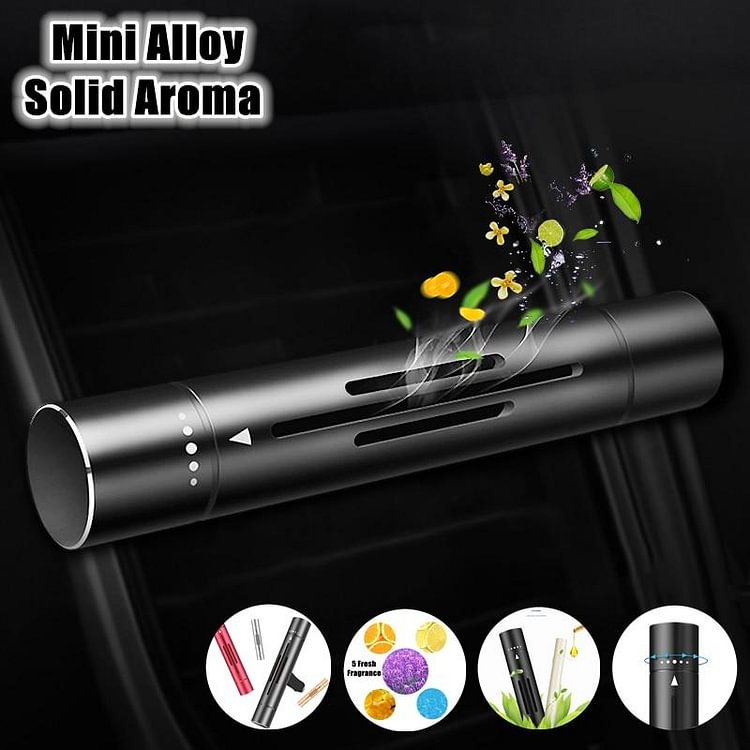 Your body does not know how to lie, staying in a car or a small space, Do you often feel unwell? dizzy?that is because in our air environment, there are a lot of plastic formaldehyde, leather odor, cigarette smell, pet smell , So we need an aromatherapy product to solve the air quality problem
This car perfume uses alpine plant extracts, strictly selects the materials, insists on the selection of alpine non-polluting flowers, and further condensates and extracts on the basis of the liquid perfume. The light fragrance is more pure, high-purity condensed and concentrated, tightens the plant essence, and volatile Longer lasting
Incorporating fragrance essential oils into the nanorods, it is more convenient to use without spilling or spilling. It is a breakthrough to present the liquid perfume as a solid
Simple and convenient installation, easy to operate, the basic car vents can be installed.
【Fresh and natural fragrance】Every drop of essential oil used in this automobile perfume is derived from plant extracts, the fragrance is fresh and natural, not pungent, effectively removes the odor of the new car, and purifies the air in the car

【Solid perfume lasts longer】This car sweet smell uses nanofiber rods to effectively lock the essential oil molecules, the fragrance is more durable, the fragrance is evenly distributed, and there will be no cracking and leakage problems.

【Unique fragrance control adjustment】This automotive air freshener air outlet diffuser can be rotated to adjust the intensity of the fragrance you like, that new car smell will fade, and turn on the air conditioner to make the fragrance more obvious.