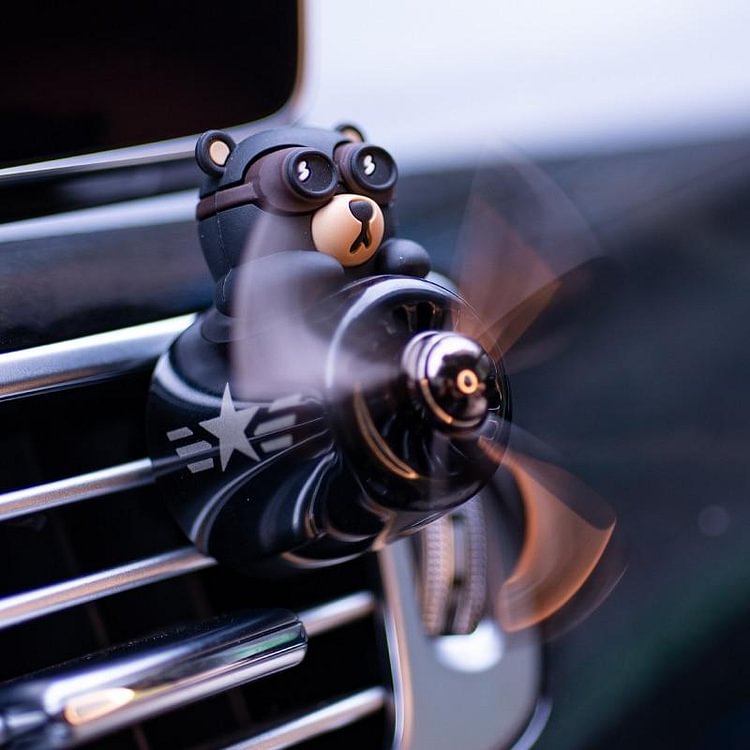 Naturally makes your car smell clean and fresh especially while driving and it helps avoid distracting and terrible road odors.
Delight the senses and enjoy the long-lasting refreshing fragrances with our luxury car diffuser. Gently scented fresh air will relieve your daily stress and fatigue giving you a relaxed mind on your next journey!
Plug and Use: Safe and healthy, the exterior is smooth, the adhesion is firm, the gloss is maintained, and it is harmless to the body. With a soft silicone clip, it can be easily inserted into the air outlet. It is easy to install, stable, and safe, and does not hurt the car. The top magnetic design makes it easy to disassemble and assemble in one second.
Aroma Diffuser: The cartoon -shaped aroma diffuser incorporates -molecules, small and large-capacity, long-lasting fragrance. The air outlet drives the propeller to blow the fragrance to all corners of the car.
Natural Scent: Use fragrant flakes to diffuse the scent. Easy to replace, safe to use, fresh fragrance, long-lasting fragrance. It has the function of deodorizing and deodorizing.
Perfect Decoration: Not only a diffuser of fragrance but also a perfect gift for office and home decoration. The classic cartoon shape and the retro airplane propeller will let you get rid of work troubles and increase your interest.