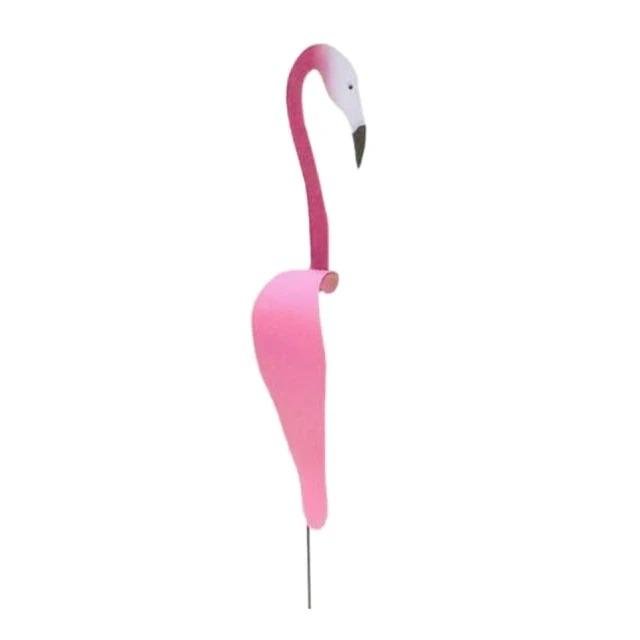 Are you looking for an original outdoor decoration that will impress your guests?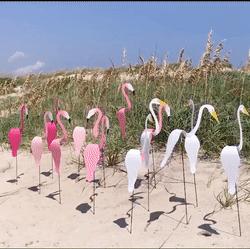 Add a welcoming touch to your garden or sidewalk with beautifully designed dancing garden flamingos. It swivels, dips, and dances in the slightest breeze. Pleasant and eye-catching rotating birds can enliven your garden, with a slight garden breeze when they swing up and down and rotate (Usually in a synchronized movement).
These brightly colored, fun flamingos dance on the slightest breeze. The flamingos are 15.74 inches * 15.74 inches * 2.36 inches.
Why People Love The Whimsical Dancing Garden Flamingo
✔️ Bright and attention-grabbing, the Dancing Garden Flamingo is the perfect addition to your garden décor. 
✔️ Hand-formed, hand-painted with a smooth finish that catches the sun.
✔️ The pink flamingo bird dances on the slightest breeze. durable enough to leave outside year round
✔️ Durable enough to leave outside year round.
✔️ Total installed height: 68 cm
Package:
1 x Dancing Garden Flamingo
Can Be Installed In Minutes Wihout Hassle
1 - Take the plastic accessories out from the accessory bag and place them on the iron rod;
2 - Stick double-sided stickers to plastic parts;
3 - Place the pasted plastic part on the base of the flamingo's neck and press it firmly;
4 - Fold the neck in half and bend it to the style in the picture;
5 - Finally, insert the rod into the plastic groove at the neck.