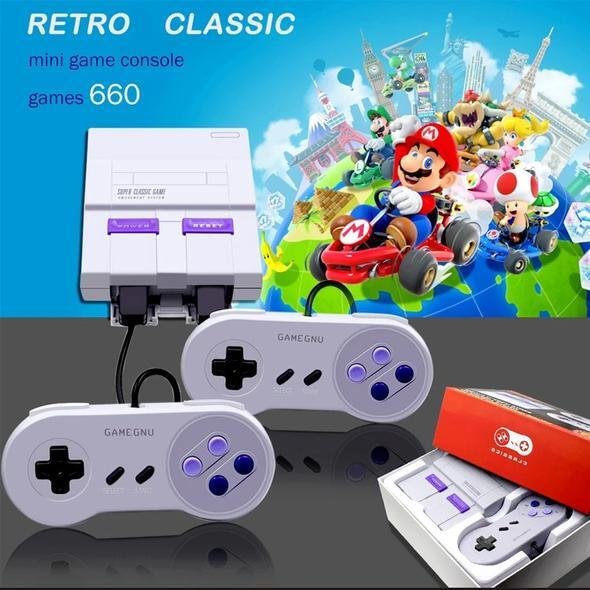 Let old memories come back to life and insist on new adventures, with Nintendo's ultimate retro gaming experience!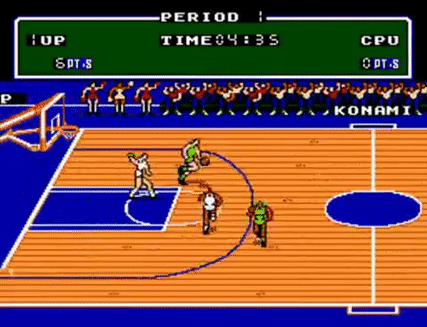 You've been waiting a long time for this. Trust us, it was worth the wait.
The SNES Classic Edition system looks and feels just like the original '90s home console, except it's super small. Play 20 classic Super NES games plus *gasp* the never-before-released Star Fox 2 game!
The '90s called; they want their controllers back! Two wired Super NES Classic Controllers are included for instant multiplayer action.
Yep, you read that right: two controllers. Play some of the best 2-player games of the era, including Super Mario Kart and Street Fighter II Turbo: Hyper Fighting.
Rewind:
An all-new feature lets you rewind a minute or more based on your game's last suspend point. Each game can save up to four suspend points.
My Game Play Demo:
This new demo mode will replay your saved Suspend Points as part of the demo game footage instead of using built-in demos.
Frame:
Wrap a cool border around your game with the new Frame feature. Some of the frames change color based on the game being played. Live out the golden age of 16-bit gaming like never before.
Features:
660 games allow you to play all your favorite games back on your TV.

Use the cross keys for game control, easy operation, with two handles, can provide better invitations and family friends or play playmates.

Dual Controller: The handle is simple and suitable for action games.

This product can be used as a birthday present or a party to give to family and friends, so that's certainly an unexpected surprise.
Specifications:
Size: 22.5 * 18 * 7.9 cm

Weight: 0.7kg

Color: gray
Note:
This plug is suitable for European specifications.
Package includes:
1 x game console

2 x wired controllers

1 x audio / video cable for TV

1 x user manual

1 x games list.