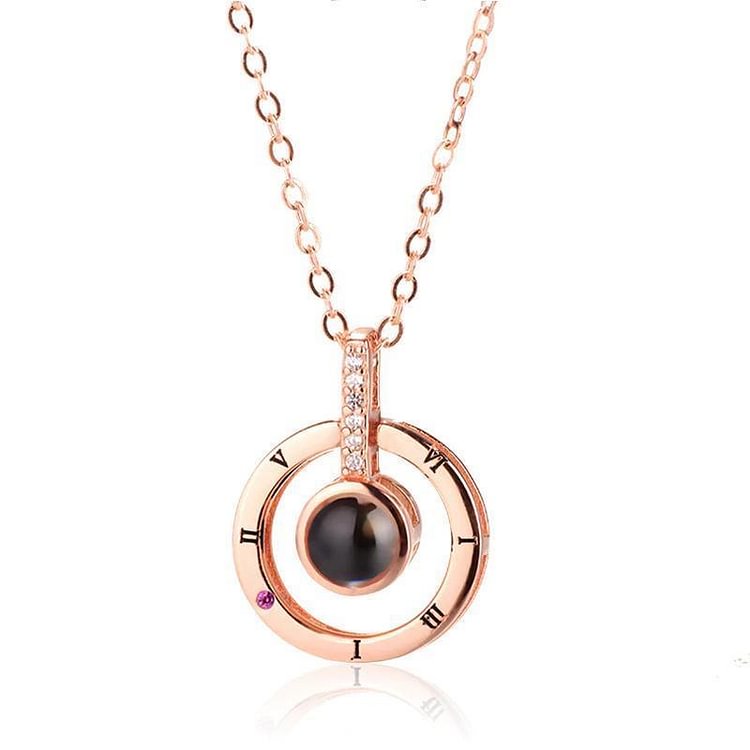 Express Love like never before!
A delicate silver/rose-gold necklace featuring a pendant with a stunning center stone.
Sleek, modern, graceful design with a unique surprise hiding inside ready to be unveiled with a flash of a camera.
Look closer and you will find "I Love You" in 100 languages engraved inside the pendant.
Use your camera flashlight to project the writing to a black background.
Not sold in stores!
Unique, Exclusive, Love!
We guarantee that 100 Languages of Love ™ Necklace will amaze and excite your loved ones
Perfect gift for someone special
Unique and personal for those tired of the same old things
A magical way to say "I love you!"
The best gift idea for Mother's Day, wedding anniversary or birthday
Express your feelings in the most unique way
Amaze and bring joy to your loved ones
Special design with the secret of LOVE inside
Features:
Chain Length: 16 inches (40 cm) + 2 inches (5 cm) extension
Material: Silver/Rose-Gold plated copper
Lead-free, Nickel-free
Environmentally friendly
Made from high-quality materials only
Crafted to last and wear every day
How to Project the Engravings?
With a flashlight
Open the flashlight function on your camera
Align the face of the pendant with the flashlight
Project onto a black display for best results
With a camera
Open the camera software on your smartphone
Align the convex surface of the pendant with the phone
Observe the miniature engravings on our phone screen