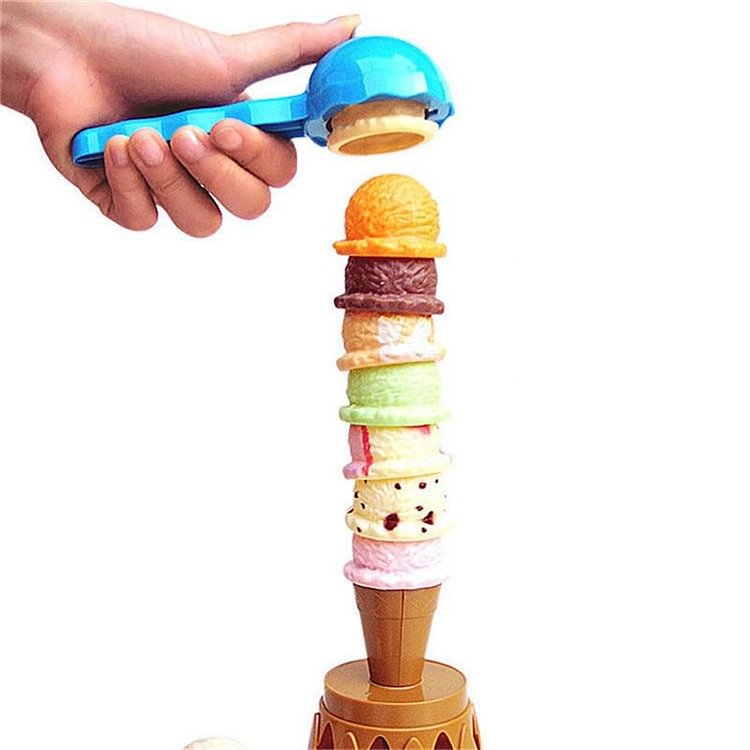 It's Ice Cream Party Time!

How many scoops can you stack onto the cone? Use the handy scooper to pick them up and whoever builds the highest cone wins the game! While having fun, your child will also learn how to focus and be patient. Includes Ice cream cone and base, 12 scoops of ice cream and scooper. Even adults will surely enjoy stacking this delectable treat. Great game for birthday parties and teambuilding. Ages 4+ years
Features
Match Game
Simply match the 12 scoops of ice cream to the illustration. Wonderful teaching tool with cute concept! This colorful playset is beneficial for color cognition.
Stacking Game
The aim of the game is to stack and balance the 12 scoops of ice cream one by one as many as possible without them collapsing! Challenge your little ones by asking them to build up ice cream without knocking the tower over! It can be played by 1 or up to 4 players. It is a battle of balance and coordination. See how many scoops you and your friends can stack onto the cone.
Educational
Designed for kids ages 3 or above. Perfect educational & learning game. Enhance your children's vision and color cognition and also improve their imagination and hand eye coordination. Makes a wonderful addition to any family game night.