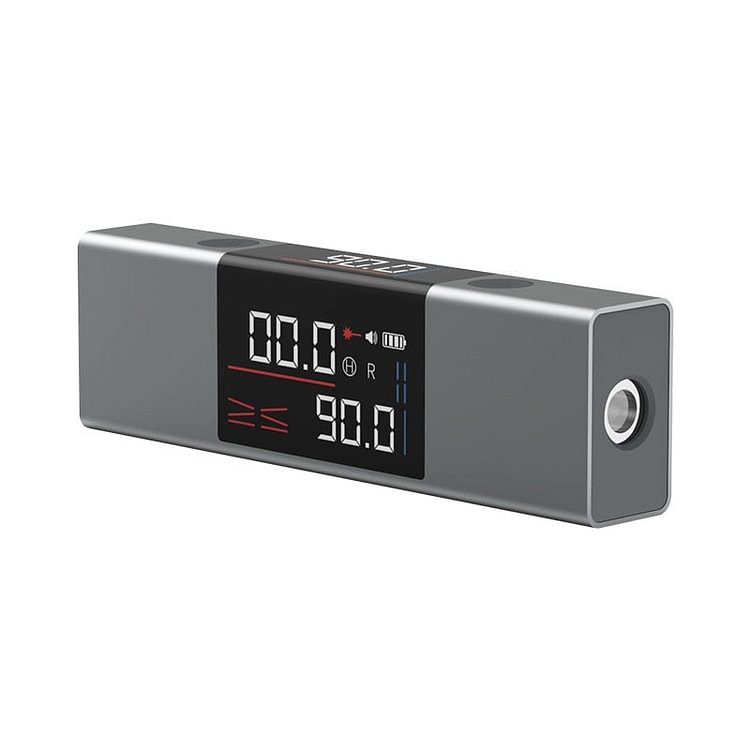 Great alignment and leveling tool - a great helper in DIY projects and home improvements

The digital inclinometer has a pocket-size, which is easy to carry and use with other measuring tools. Projection distance up to about 10 m.
Using dual LED digital screen, the displayed measurement value is clearer and brighter. The accuracy is high and the error is controlled within ±0.5°.
The sturdy mini tool carries the functions of an inclinometer, protractor, level and gauge, and can be rotated 360 degrees for multiple purposes.
Built-in 730mAh rechargeable lithium battery and C-type charging port can be used wirelessly for a long time. Made of sturdy aluminum, IP54 waterproof, dustproof and shockproof.
Specification:
Product name: LI1 angle line level
Product size: 120*20*35mm
Product net weight: 70g
Wavelength: 660nm
Category: Class II
Protection level: IP54
Indoor distance: ≤10m
Working temperature: -10℃~50℃
Storage temperature: -20℃~55℃
Battery specification: 730mAh rechargeable lithium battery
Working method: absolute angle + relative angle
Packing list:
1* LI1 Digital Goniometer
1* bracket
1* Charging cable