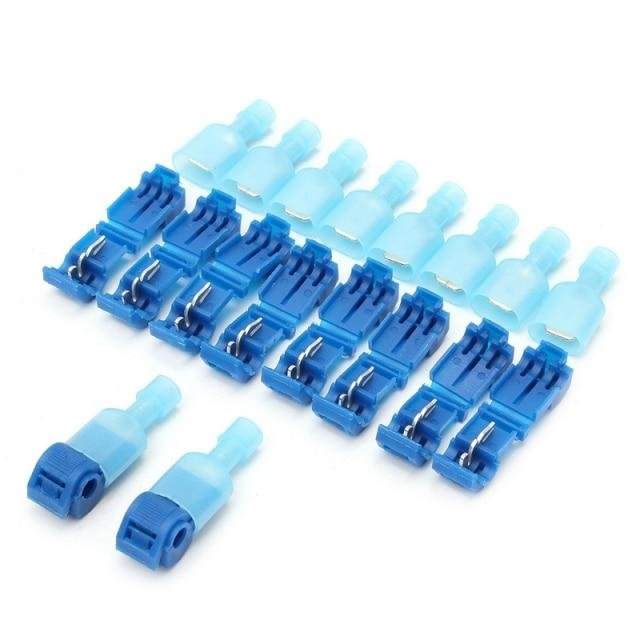 Make electric wiring jobs easy!
Tough messy cables that are hard to crimp? Add this Wire Crimping Terminal to your toolbox - 

the fast and reliable crimp connector terminals.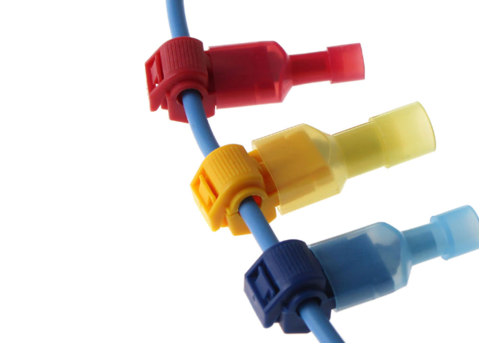 PROFESSIONAL CRIMPING
Hold and organize your wires tight where you need them to be! These terminals serve as a reliable, easy-to-use and affordable solution to make quick solderless electrical repairs. Make your work easier while maintaining pinpoint accuracy when crimping!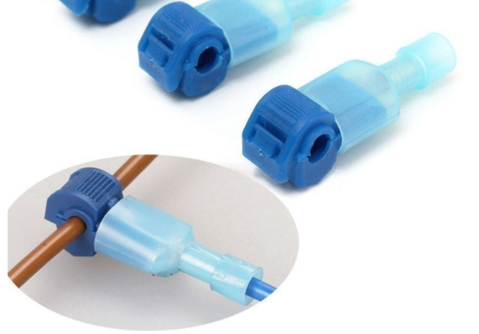 PREVENTS WIRE SHORTAGE
Ensures less voltage drop, prevents wiring failures and reduces equipment downtime. This is also great for tapping into wires to test. Use with the male quick disconnect for easy safe splicing into wires.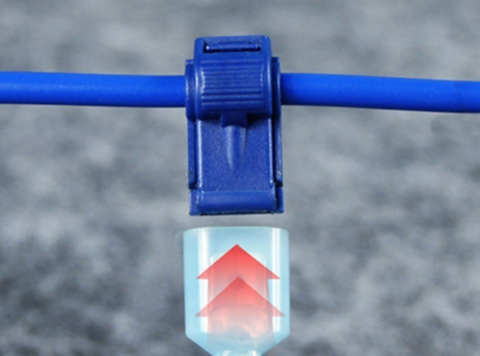 HEAVY-DUTY PERFORMANCE
Engineered from brass and insulation which provides high tensile strength as well as resistance to stretch and mechanical damage. Expect years of use with this durable connectors.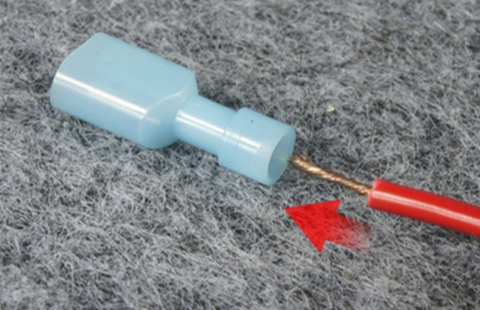 VERSATILE WIRE CONNECTOR
Accomplish electrical repairs around your home, garage, workshop or outside.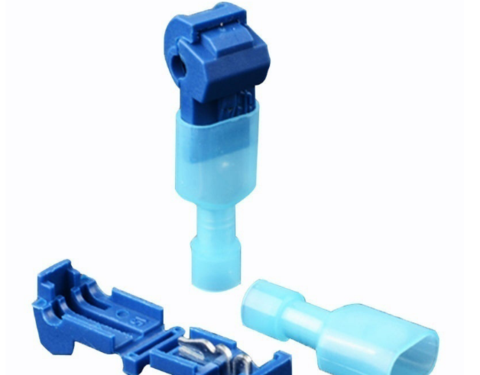 Get easier DIY networking at home with this Wire Crimping Terminal!
Ensure perfect crimping results. Grab yours NOW!
---
PRODUCT SPECIFICATION
Material: Brass
Color: Random
Male Spade Connector Length: 25mm
Quick Splice Wire Connector Length: 37mm
Terminals Spade Width: 6.3mm
Terminals Width: 11mm
Diameter: 3.5mm(Red); 4.5mm(Blue);7.0mm(Yellow)
Suitable For The Wire: 22-18AWG (Red Connectors), 16-14AWG (Blue Connectors), 12-10AWG (Yellow Connecotrs)
Area of Cross Section: 0.5-1.5mm2 (Red), 2.5-4.0mm2 (Blue), 4.0mm2 (Yellow)