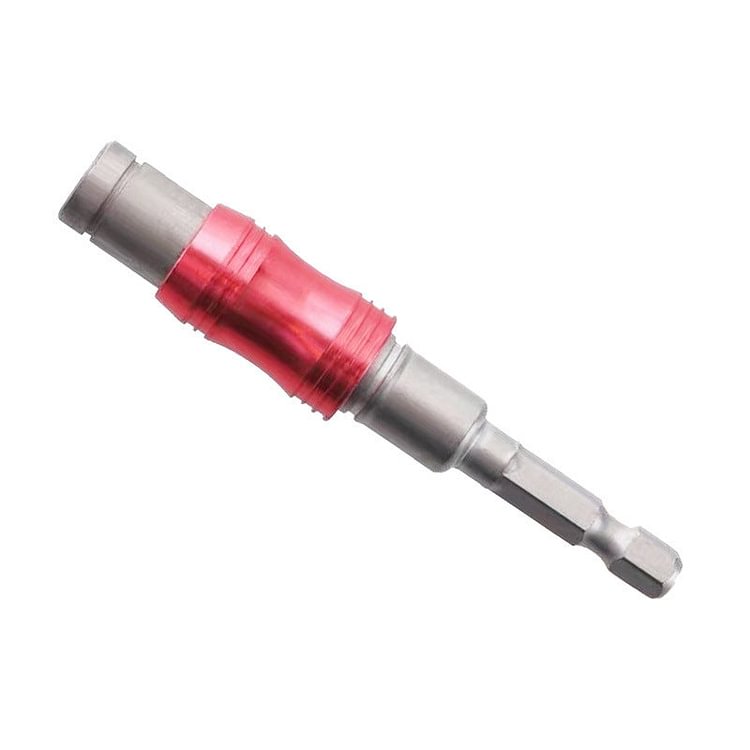 The electromagnetic screwdriver is designed to be magnetic and pivotable. The electromagnetic spiral drill is an innovative drill designed for magnetic force and rotation. It is suitable for drywall spray guns, standard drills and screwdrivers.

Magnetic Lock - Engineered with a strong permanent neodymium magnet for fastener retention - minimizes drops and reduces wobbling! Simply slide the sleeve forward to release the bit.

With a 20° pivot mode, it can accurately enter a narrow space, and it is difficult to enter the area. It can be used as a locked upright stand. The auger bit is fast, the magnetic field is strong, and the limit is adjustable, which can greatly improve the work efficiency.

The magnetic screwdriver bit is suitable for electric screwdrivers, manual screwdrivers, electric drills, pneumatic drills, etc. Used for deck construction, wood structure, plywood flooring, construction crates, etc.
☑️ Innovative Drill Bit
☑️ Works With Any Drill
☑️ Strong Magnetic Connection
☑️ Premium Quality Material
☑️ 20° Pivot
☑️ High Torque

You don't know what you need until you need it, don't get stuck in the middle of a project ever again. Save time and money messing around with different length screwdrivers or different bits, Bendable Magnetic Drill Extender is guaranteed to get the job done.

Specifications

Length: 87mm
Material: Chrome Steel
Bit Tip Holder: 1/4"
Pivot Angle: 20°
Built-in magnetism with high-torque capabilities