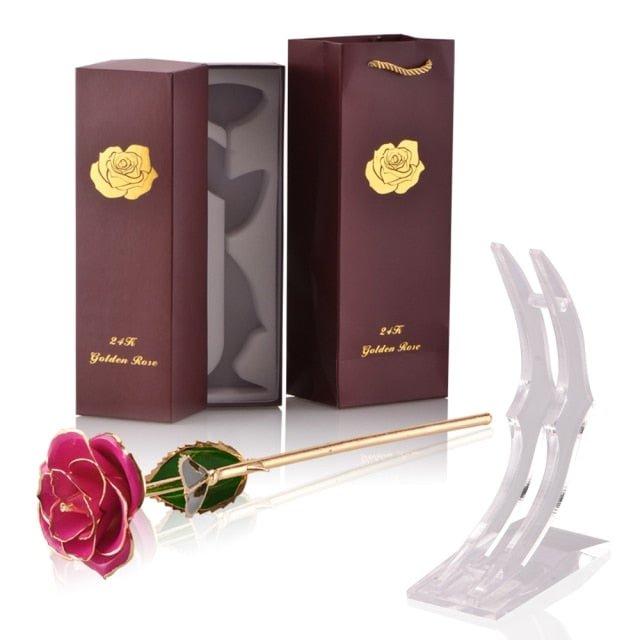 Win her heart and sweep her off her feet all over again with the 24k Gold Rose.

❤

 Fresh rose always withered soon; Fake rose like falsehood blooming for good, cheap but likely to be thrown away; Golden Roses are perfect combination of fresh rose and ornamentation.  Rose captures the enchanting beauty of a rose in full bloom and makes it last forever.

❤

Flower exudes care through every single petal lined with gold, joy through its intricately detailed leaves, and love through the luxurious gold stem. Ivory Roses - Represent charming, thoughtful, gracious, richness and perfection; Ivory roses would be great for letting someone know you care, but without romantic intentions

❤

Gift it to her on a special day and watch her face light up just like the flower in springtime. Symbol of FOREVER TRUE LOVE!




❤

 Keep the memory of a loved one close with the lasting beauty of our elegant rose.

❤

Our gorgeous cream-colored bloom is delicately preserved to maintain its natural features and then dipped by hand in 24k gold.