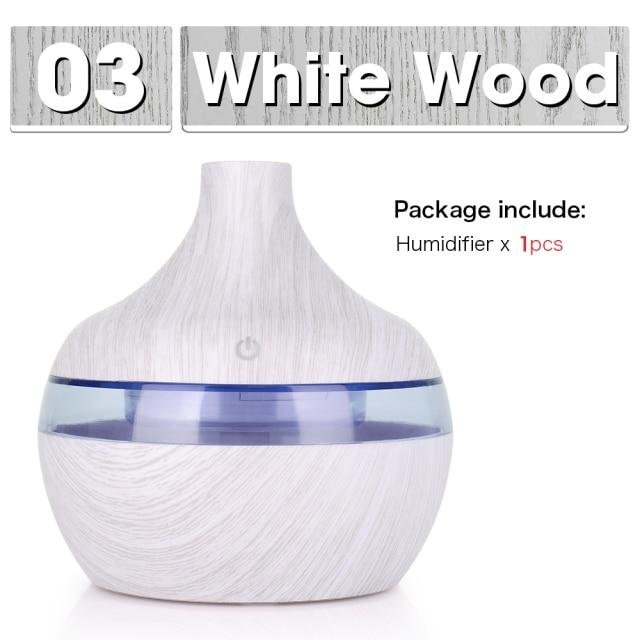 The quiet portable humidifier keeps your living space clean and properly moisturized.
300mL water capacity and 2-8 hours of use, easy to protect yourself and your loved ones.
For any room decor and location, such as bedroom/living room/office, etc.
Automatic power cut off when water is scarce, reject safety risks.
Humidifies the air in the room regardless summer or winter, adding atmosphere in the room by adding perfume or essential oil. 
 It is a great option for humidifying the bedroom, home, or office air! It features a LED light strip that has seven color options and comes in two different wood grain finishes that will enhance your home decor! It can be used as a humidifier or as an oil diffuser by adding two to four drops of your favorite essential oils. It uses about 30 mL per hour with an automatic shutoff if the water goes below minimum water capacity. 
Size Chart:
Size: Approx. 115 x 110 x 110mm/4.53 x 4.33 x 4.33 inch
Package Includes:
1 Piece Humidifier
1 Piece USB Cable