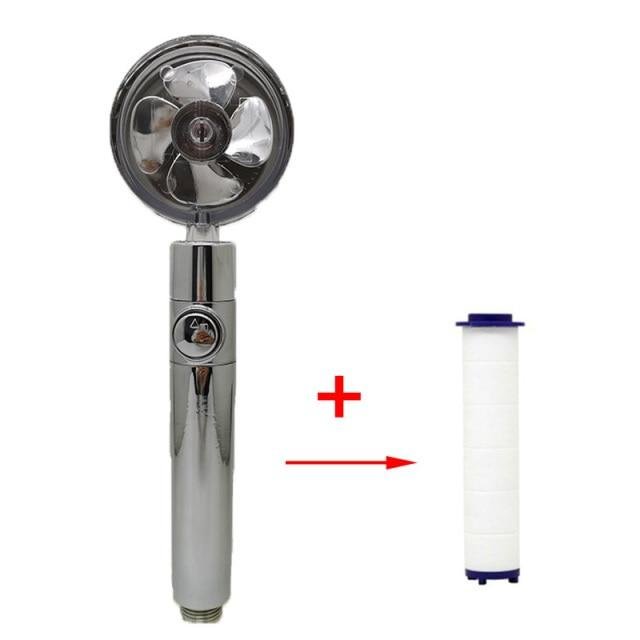 Enjoy a luxurious spa experience with this shower head
Our shower head allows you to have a spa-like experience in the comfort of your own home. It's ideal for you who work for a day, and a few minutes of bathing can relax a tired body. Enjoy a luxurious Spa experience with this well top high-pressure shower head!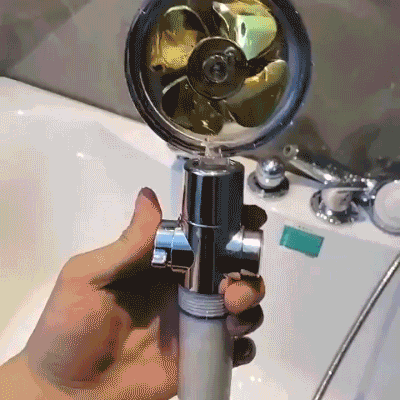 High-Pressure Design
Our Shower head makes water flow generates a pressurized flow through the rotating wheel, increasing the speed of the water flow, thereby increasing the water pressure.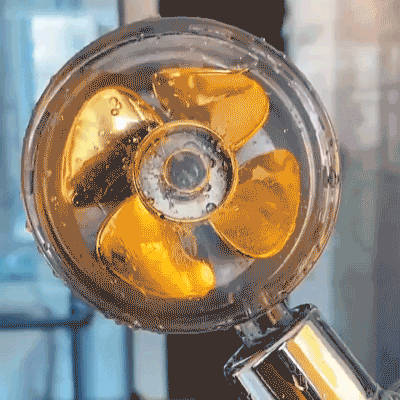 Water-Saving
Our Shower head uses micro nozzle technology makes the outlet holes smaller and denser, increasing the speed of the water flow, At the same time Up to 40% water saving than ordinary shower heads.
MASSAGE-EFFECT
The shower head dispenses water in the form of a net water jet that gently touches your body while showering. Relaxes the muscles, promotes blood circulation, and improves the appearance of the skin.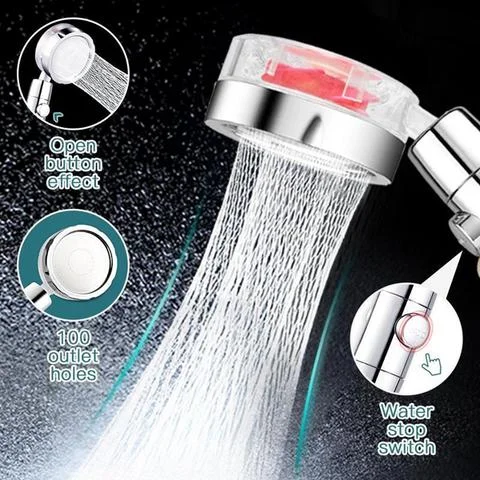 360° ROTATION FREE SPIN
The power shower head can rotate 360° and swing up/down. This allows you to adjust it flexibly and take a shower without having to hold the shower head in your hand.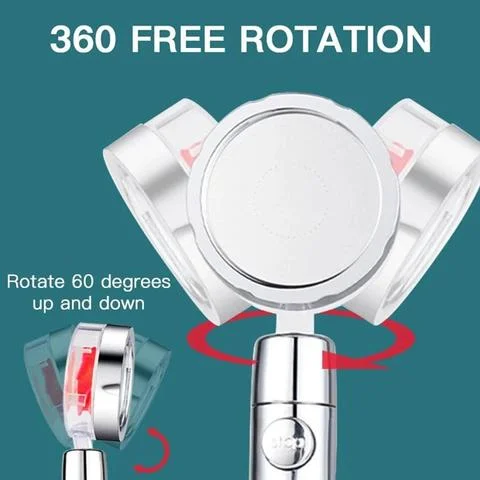 ON/OFF SWITCH
The push-button allows you to stop the flow of water from the shower head and lather up with your favorite shower bath at your leisure. It couldn't be easier!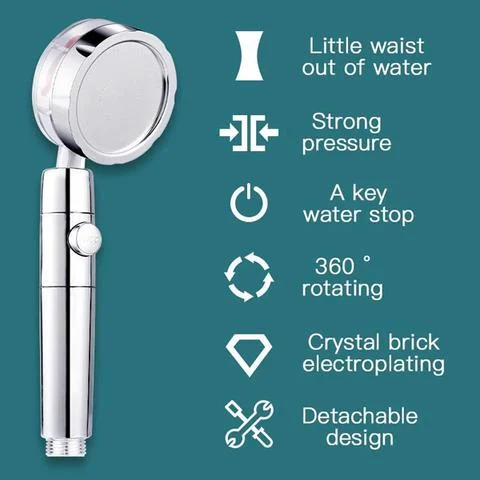 EASY & QUICK INSTALLATION
Installing the power shower head is as quick and easy as any other shower heads. Everything you need is in the package.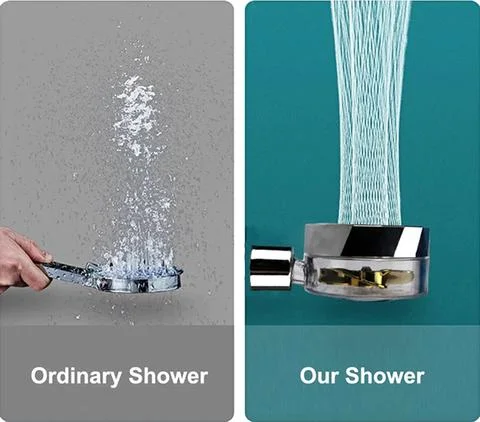 Craftsmanship quality crystal diamond plating, high temperature and corrosion resistance - triple filtration and water saving.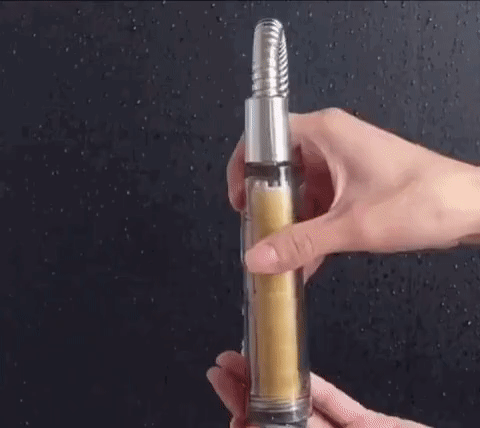 Specifications:
Material: 304 Stainless Steel + Polyethylene (PE)
Size: 3.6 x 10.7 inches (9 x 27 cm)
On average the filter lifespan is between 6 to 12 months depending on the water quality in your area (as tested by our customers).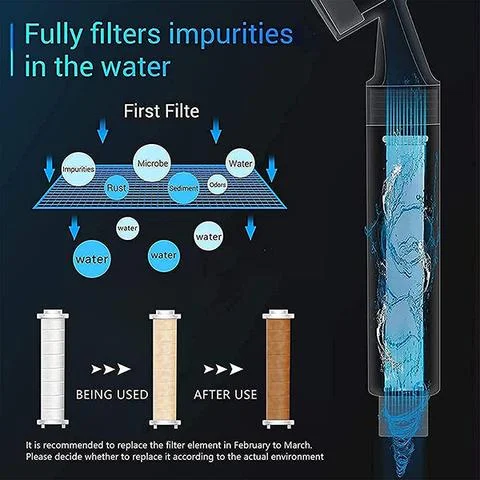 What's included:
1x Power Shower Head + 1x Filter