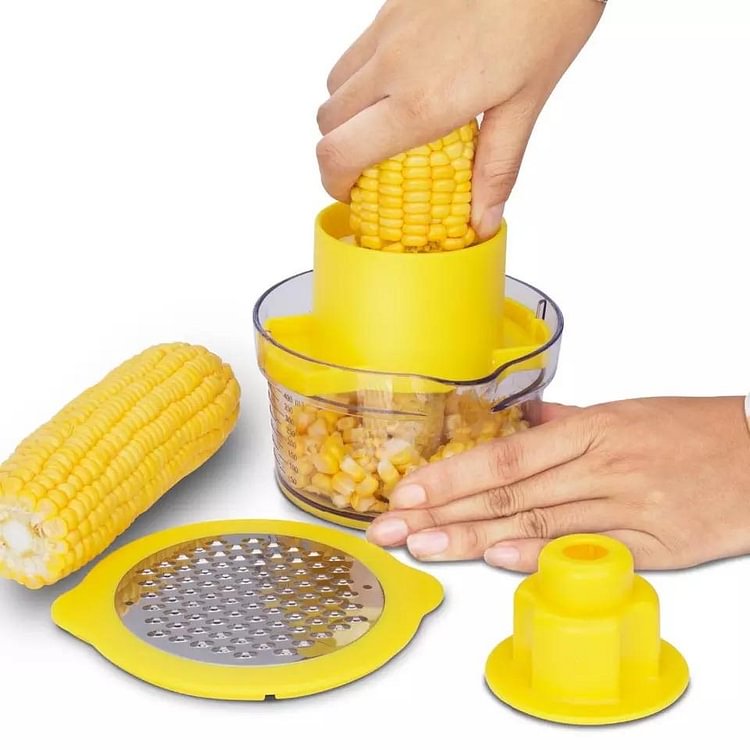 Enjoy Fresher Corn Kernels Efficiently!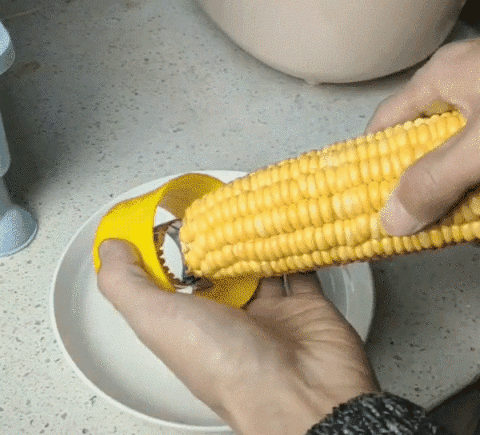 This Stainless Steel Corn Thresher is a good helper in the kitchen. It easily strips corn of kernels in one twisting and pushing motion. With high-quality stainless steel and PP material, it is long-lasting and durable to use. It has a unique design and stainless steel blades that make quick work of corn kernels, designed for safety and efficiency.
Peeling the corn is no longer a tiresome chore. With this innovative corn peeler, it's effortless, safe, and all in one motion. It's also easy to clean.


This corn peeler is designed to peel the corn off the cob. It has a blade that is sharp enough to remove corn kernels quickly and easily This kitchen gadget includes a bowl to catch the corn as well as a sharp knife for getting the skin of the corn off the cob.

With this peeler, you can make your own corn kernels for popcorn, or grate frozen corn to make fresh corn chips.

The most versatile peeler. It can also be used to shave garlic and ginger, and it is also very convenient to peel carrot.
Features:
Efficient Kitchen Helper: With the help of this corn threshing tool, you can quickly and easily get fresh corn kernels for you to cook, and the corn kernels obtained are relatively complete, thus avoiding waste.


Easy To Use: Just push the corn cob through the stripping tool and twist it to get the delicious corn kernels, when using fresh corn kernels instead of canned corn kernels in salads, tortillas, or cakes, you can taste different flavors



High-Quality Material: The surface of the corn stripping tool is plastic, the inner corn thresher is made of stainless steel, strong enough to remove the corn kernels.
Specifications:
Material: Stainless Steel and PP

Colors: Yellow

Diameter: Approx. 7.5cm / 3in
Package Include:
1 x Stainless Steel Corn Thresher