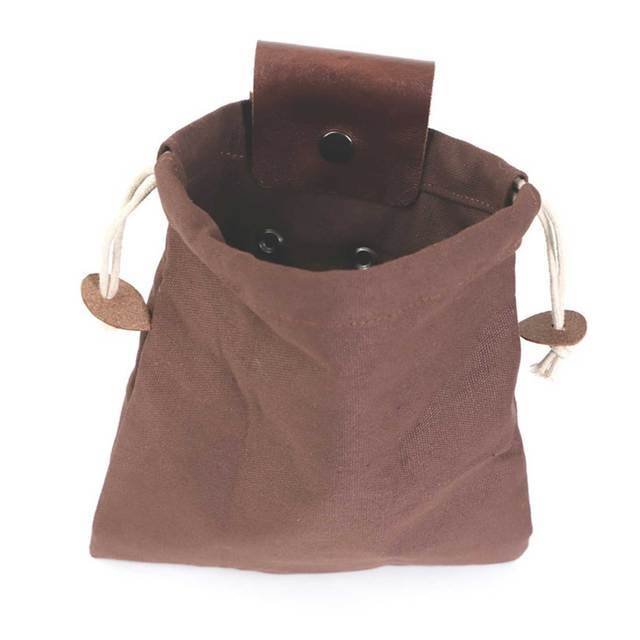 EXCELLENT STORAGE : Expanded size 9.1in x8.3in, this canvas foraging pouch provides an excellent capacity to store your groceries, great for storing mushrooms, fruits, tools, seashell, treasure, nuts, one foraging pouch meets your various needs.

UNIQUE DESIGN: Leather Waxed Canvas Pouch has two sturdy snaps, so it is easy to put on and take off. The bag is made of waxed canvas and leather strap, which can hold various elements well, this foraging bag is great for outdoor camping, hiking, gardening.

PREMIUM MATERIAL: The foraging pouch is made of top grade canvas and leather material, fine craftsmanship with exquisite stitching, excellent wear resistance and durability, 100% cotton fabric will not scratch, over time, it will gradually develop its own luster.

HOW TO USE : Two buckles unlocked, the belt through the buckle can be fixed. Convenient for hands-free use while you're on the go. Once you've found enough treasures, simply pull the drawstring tightly to close the bag and prevent any items from falling out.

IDEAL GIFTS: Foraging bags are the perfect gifts for friends or family members who like to collect precious treasures in outdoor activities. Its high-level texture will not disappoint.