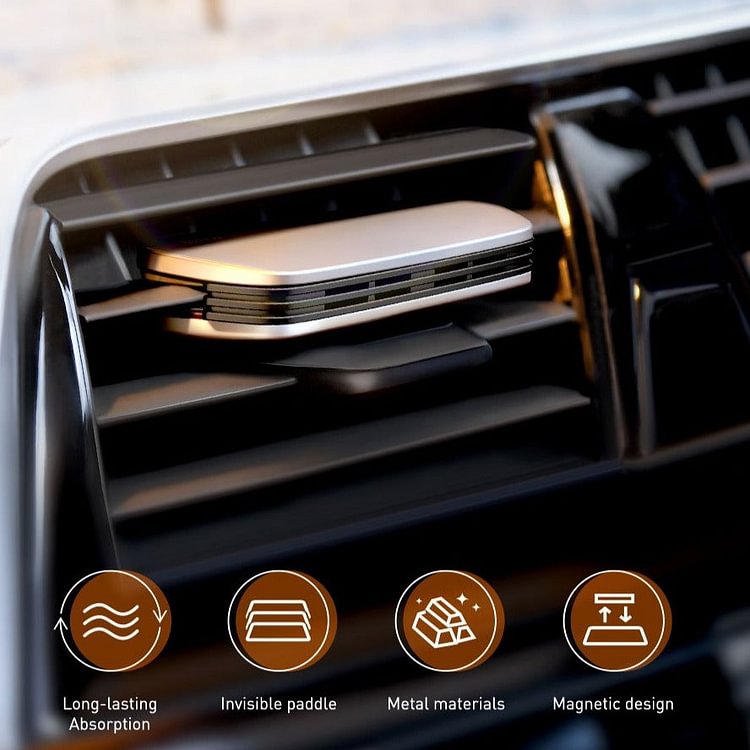 Naturally makes your car smell clean and fresh especially while driving and it helps avoid distracting and terrible road odors.


Delight the senses and enjoy the long-lasting refreshing fragrances with our luxury car diffuser. Gently scented fresh air will relieve your daily stress and fatigue giving you a relaxed mind on your next journey!
Create an oasis of serenity amidst the bustling world while driving to your next destination. 



 

Sleek and minimalist diffuser design in full alloy body
 Compatible with all types of car vents

 

Comes with a solid perfume bar convenient to replace