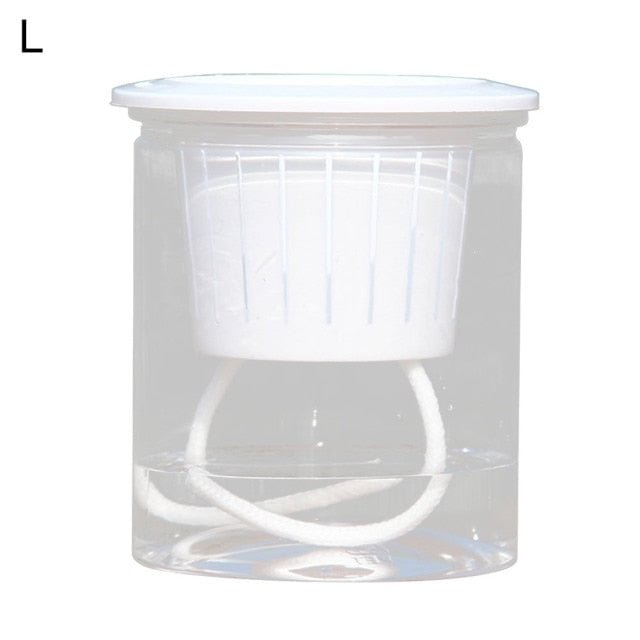 Say Goodbye To Dying Plants FOREVER!
With our  Automatic Water Absorption Self Watering Flowerpot you can grow your plants with ease! The cotton rope of the planting basket will absorb water automatically which saves you the effort and time instead of constantly having to water and look after it!

Self irrigation planter ensures the plants take enough water they need for days, and you do not have the water frequently. This clever auto irrigation planter can help you take care of your plans when you go out a couple of days or on business. Thanks to the double-layer design that allows excess water to be stored in the bottom of this rope planter and provided its plant as needed.
Specifications:
Item Name: Flower Pot
Material: Resin PP
Features: Clear, Automatic, Self Watering, Home Decor
S Size: Diameter: 11cm/4.33", Height: 10cm/3.94" (Approx.)
M Size: Diameter: 11cm/4.33", Height: 12cm/4.72" (Approx.)
L Size: Diameter: 11cm/4.33", Height: 15cm/5.91" (Approx.)
Package Includes:
1 x Flower Pot (Not Including Water)