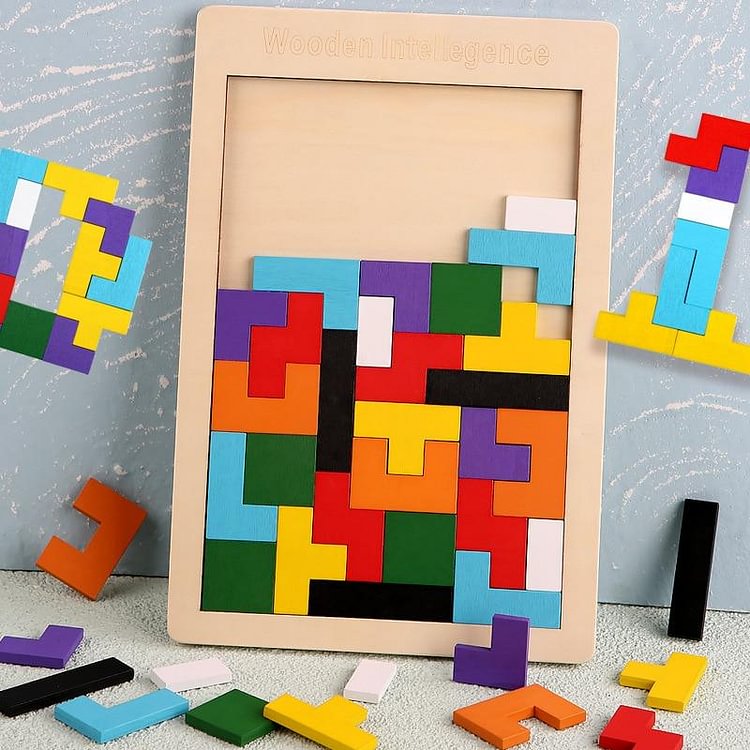 Maximise those formative years with this Kids Wooden Tetris Set. Designed to make new fun from a timeless classic. Playing Tetris is a great way to develop your little one's mind. Let them understand spacial geometry, shapes and sharpen their numerical skills. Oh, it's also ours of mind-bending fun as your loved one tries to solve the puzzle!
This Tetris Puzzle is an effective children educational development. Your child could use so many colorful wooden building blocks to pose a variety of graphics. You need get these blocks all back together on the board with no spaces. It is a good alternative to computer games.
Pieces are made from natural maple wood, non-toxic paints.
Great Quality: These blocks are made from healthy and natural maple, non-toxic paints. Every piece has decent size pieces and they are very light weight.
40 Pieces: A set of 40pcs. There are 5 of each color. Aims at developing his mind and imagination, exercise his ability eye-hand coordination and color shape recognition etc.
Size: 27 x 17 cm