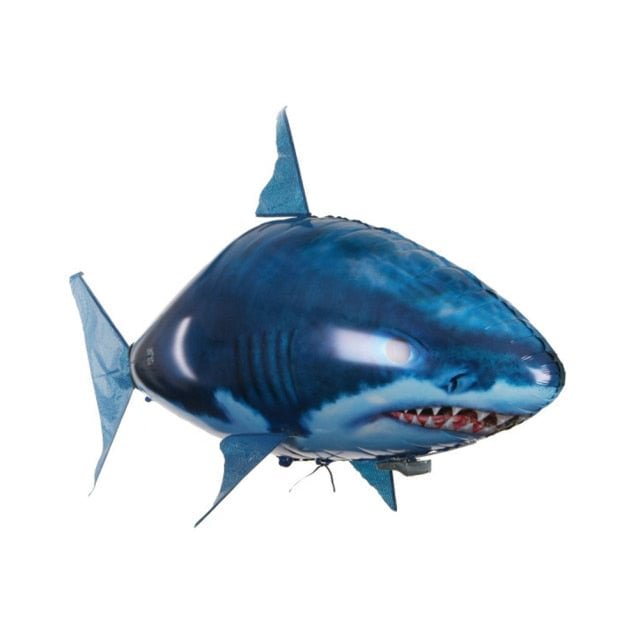 Makes Your Kids' Indoor Activities More Fun With This Remote Controlled Balloon!
Are you looking for a unique toy to surprise your kids? Then give this fantastic Flying Shark and amaze your kid. It is a great way to keep your child occupied and keep them inside the house.

The remote-controlled flying shark flies through the room while imitating the movement of their submarine relatives by driving themselves with lifelike fins. The flying shark comes with a remote control that can be used to change its movements while it floats in the air. This air swimmers shark balloon can be a great birthday gift for kids. Kid parties will be one of a kind now with the ultimate remote-controlled balloon!
🐠Features:
Flying fish are a great Hi-tech toy, they are filled with helium and remotely controlled.

They fly through the air with incredibly smooth and natural movement.

Turn your apartment into a huge aquarium and enjoy a lot of fun!
🐠Specification:
Control mode: infrared remote control
Product weight: about 420g
Package size: color box 37 * 27 * 6cm
Flying fish size: about 162 * 78*60cm(Shark), about155 * 80*60cm(Glownfish)
Type:Shark/Clownfish
Material: Plastic
🐠Package Includes:
1*Remote control electric flying fish