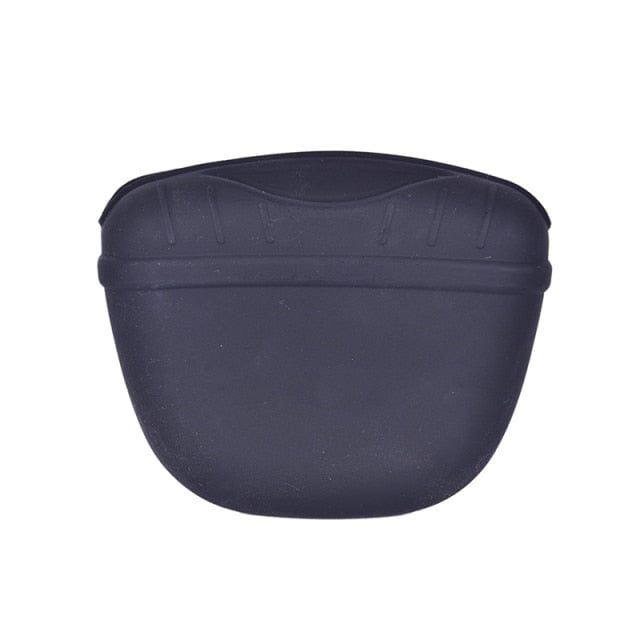 Description:
This Silicone Dog Treats Pouch is made of food-grade soft silicone. It is non-toxic and harmless, safe, and healthy use for you and your pet.
Equipped with a magnet in the semi-closed opening, convenient and practical. And the dog treat bag allows you to handily put in feeding food and snacks then take out to train your pet with automatic close. Ensures that the pet training bag does not fall off.
Easy and convenient to wash the dog snack pouch by the dishwasher and super large opening, the silicone of this pouch is easy to wipe clean and dries quickly, so you're not harboring any harmful bacteria. It truly opens up your reward options to the treats that will bring out the best in your dog.

Features:

Safe and Healthy: this product is made of the food grade memory silicone it is non-toxic and harmless.

Durable and High-quality: with corrosion resistance and elasticity it has a long service life.

Easy to Use: there is a magnet the semi-closed opening which is easy to put in and take out and it will close automatically after feeding.

Lightweight and Portable: with a clip you can carry it in hand and attach it to your belt trousers or package for easy training or walking outside.

Easy to clean: large opening it can easily clean the inside of pet bag to keep clean and avoid germs.
Specification:
Product: Silicone Dog Treats Pouch

Material: Silicone

Target Audience: Dogs

Size (length*width*height): 12.5*4*10.5cm

Package Include:
1/2 x pet treat bags