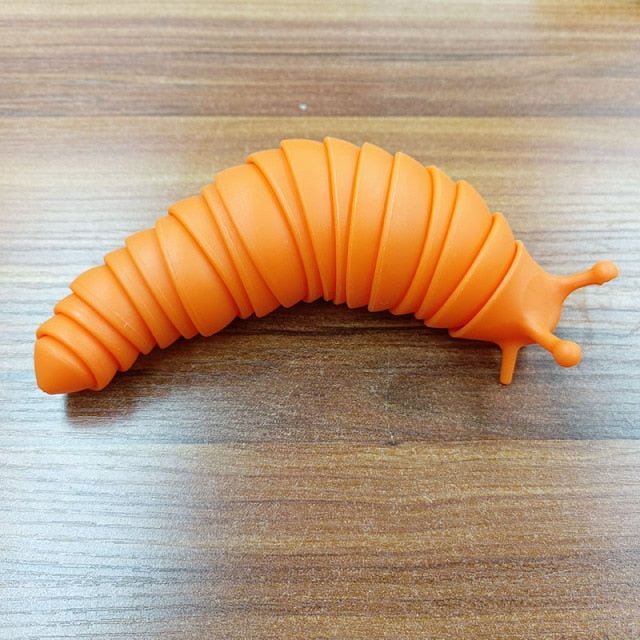 😆 I'm really addicted 👍
You'll love this majestic slug boy! 🐛 He's my favorite part of relaxing at the end of the day! I do think of him as annoying! This large articulated pop-up will make you feel more relaxed. It's a perfect tabletop toy.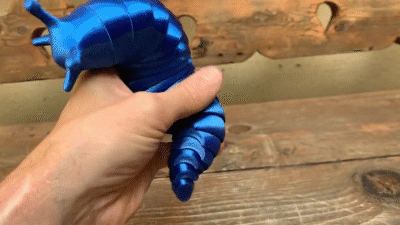 EXTREMELY REALISTIC 3D SCAN MOLDING: The superbly textured and robust slug fidget stimulation toys are made from unique molds of non-toxic, BPA-free plastic that are 3rd party tested and safe for your family. Compared to other 3D printed toys, these fingertip toys are more lubricated and brighter, with a crisp rustling sound that is clearer and noiseless when distorted. No more worrying about crumbs falling off when you shake them.
Fidget slug | new year gifts for Husband | Valentine's day gifts
FEATURES
3D Printed Slinky Slug Toy -- This isn't an average Slinky Slug! It's an articulate fidget toy that can help the user in their tensest moments. Each slug will make a happy, bright addition to you home or office. They wiggle and move freely and are fantastic as an adult fidget or sensory toy.

Design -- This is a Fidget Sensory Toy has ingenious spherical design inside it so that can be twisted as you like.

3D Printed Articulated Slug Fidget Toy -- You don't have to worry about any storage problems. It can be folded and put it on the table when not in use, or it can be put in a drawer, saving space.