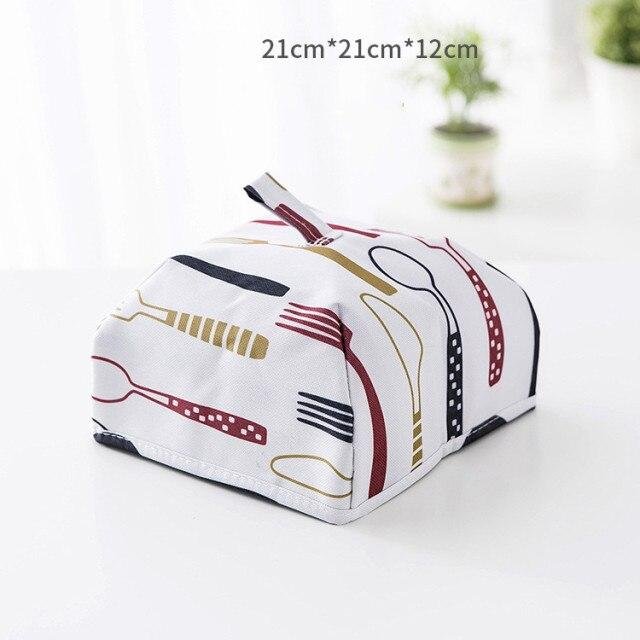 This new set food foldable insulated dome table cover is the solution to stop your worries of your food being ruined by pets, unwanted flies and bugs on food. It guards your delicious dishes against annoying fruit flies, mosquitoes and all sorts of crawling insects and ants. It is made of high quality material that lasts. It keeps salads cool and hot food warmer for longer. A simple folding design can be easily folded away, and be kept in a small corner, you can receive up like an umbrella, using to facilitate cleaning, ventilation, ensuring real perishable and guarantee food health. - Portable and collapsible, easy to take it anywhere. Perfect for outdoor eating, such as camping, picnic, garden BBQ, pool parties etc. Easy to clean and hand washable as well. This table cover is easy to pick up, to open and just the top of the hand loop pull up. Very light weight and convenient. This is not only effective but decorative.
✔A portable insulated food cover helps to retain heat and protect internal materials, making the temperature warmer.

✔Food cover set material: outer layer oxford cloth, the inner layer of solid aluminum foil, heat preservation and hygiene.

✔Practical packaging: 4 Pack. 2 large sizes: 13.3x13.3x5.1 inch, 2 small sizes: 8.2x8.2x4.7 inch.

✔Easy to use: Idle and fold, expand when used, and take up space without clever storage.

✔Versatile: These mesh covers are not only suitable for home kitchens, bowls, plates, cutlery, any open drinks and fruits, but also for outdoor parties, camping, picnics.