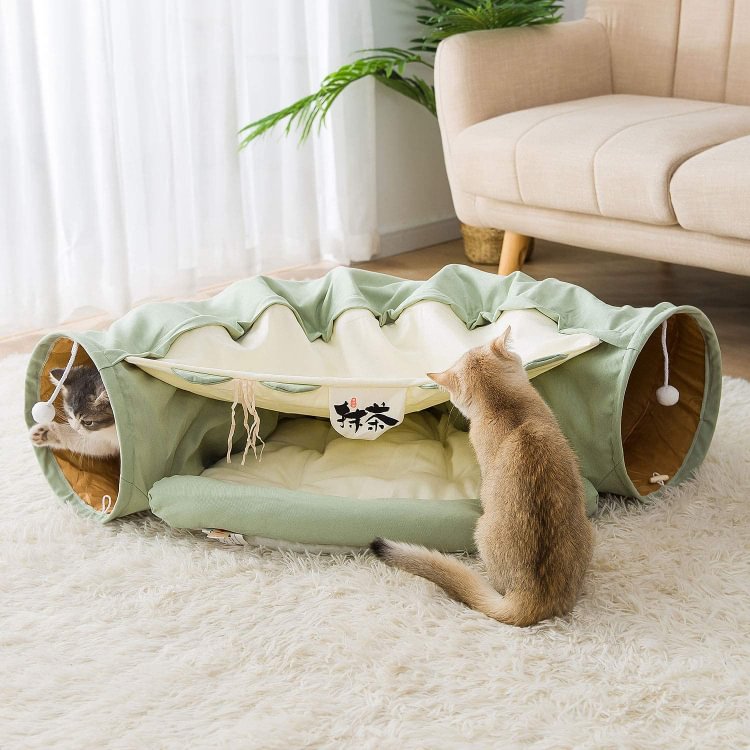 Cat tunnel collapsible cat passage pet bed kitties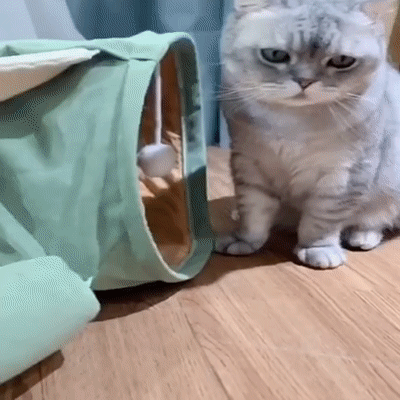 Multi-functional Cat Cave Bed has a design that provides a healthy and comfortable space for your pet and allowing them to enjoy a soothing sleep. It comes along with a tunnel for them to have an enjoyable experience. It serves as a play area for cats.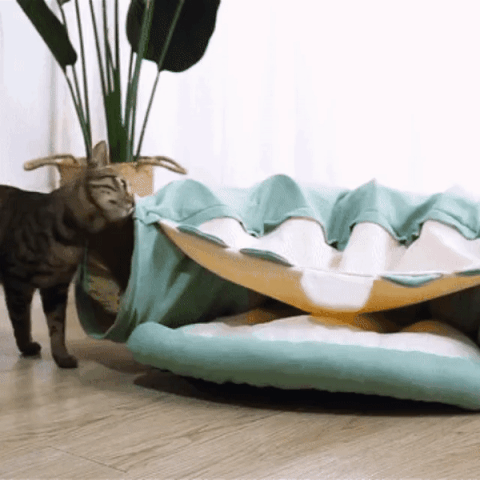 FEATURES:
🐾 2-In-1 Design - Our Cat Cave is a perfect combination of a toy tunnel and a cat bed. Cat Tunnel is ideal for interactive activity that adds more fun for your cat, such as hide and seeks. Mat is also great for a nap and feels like heaven.
🐾 High-Quality Fabric - Our Cat Cave surface is made of canvas fabric to provide scratch-resistant & snooze-worthy comfort. A durable microfiber cat bed gets sturdy without sacrificing the softness for the desired comfort.
🐾 Creative Tunnel Design - Our Cat Tunnel Cave has toys at the entrance of the tunnel. The bells on the curtain of the cat's nest will create fun in your cat's playing at ordinary times.
🐾 Perfect For Your Kitten - Our Cat Cave has plenty of room for your kitty to spread out in and is lightweight enough to move around as you or your cat wishes. A stylish cat tunnel tube goes with any home decor scheme.
If your cat is still sleeping on an ordinary pet bed, they haven't discovered the wonder of the world yet. Our unique designed pet beds are way more comfortable than the regular beds.

EASY TO STORE:
Our Cat House Indoor has a detachable tunnel, can be easily folded to save space when not in use.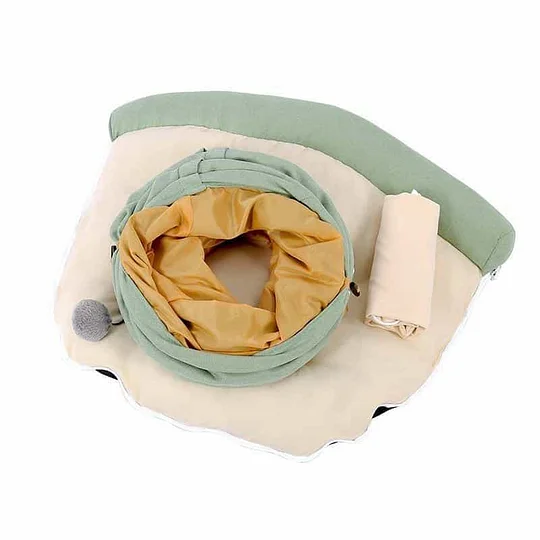 ANTI-SKID BOTTOM:
Our Cat Tent has a skid-free base with rubber bits that will prevent it from slipping on any floor.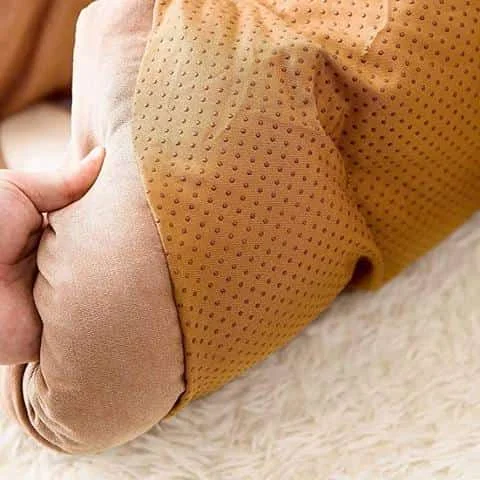 INTERACTIVE TOYS:
Two scratching balls are hanging at both ends of the tunnel to keep your cats playing and exercise.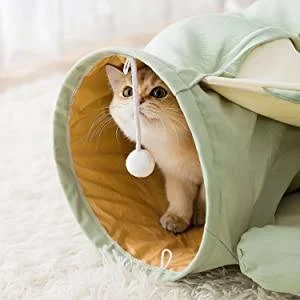 SIZING CHART:
Total Length: 50 inches

Diameter of Tunnel: 11 inches

Cushion Length: 22 inches

Weight: 2.5lbs