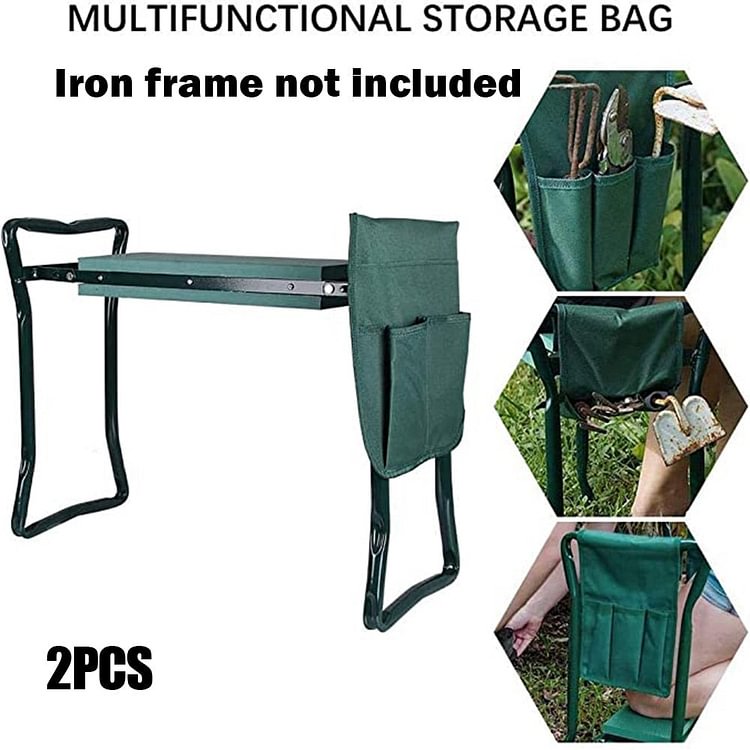 Make gardening more comfortable with our ergonomic Garden Kneeler Seat!
Cut out the discomfort caused by long hours of stooping and kneeling in the garden with our Multifunctional Garden Kneeler & Seat.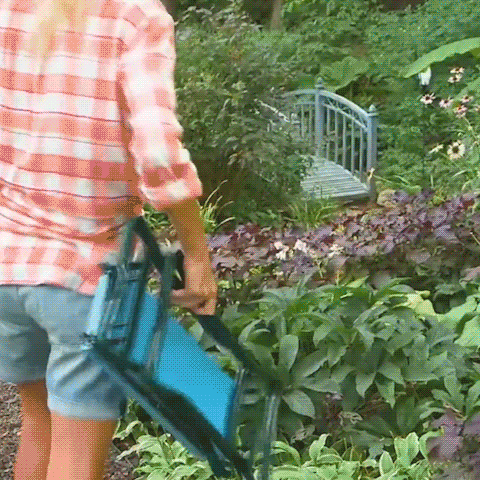 As you endure your physical pain, it is easy to get frustrated that you aren't doing the things you used to do. It allows gardeners with knee issues to keep their green thumb. No more pain from looking at those weeds and flowers that need tending. Enjoy a comfy seat or kneeler for total comfort in your garden. Aging seniors can also testify that this item helps with household chores.
It can be frustrating to live with the chronic pain of these ailments. However, you don't have to give up your green thumb due to these issues. With Multi-functional Kneeler & Seat, you can keep doing what you love with minimal pain or no pain at all. These items can also help aging seniors assess household tasks that may require getting down low to reach areas.
Equipped with a padded cushion, It keeps any kind of uneasiness on your knees and back at bay. Being reversible, you can use it as a kneeler or simply flip it over to use as a comfortable garden seat. The flip design allows you to do different gardening chores with more ease and less fatigue. Constructed of a solid steel frame, the side rails also provide arm support while kneeling down or getting up.
Now you can work outdoors or indoors without worrying about weak sore knees or aches with Multifunctional Garden Kneeler & Seat.
• FOLDABLE AND PORTABLE: Garden Kneeler folds into a compact shape for easy storage. The lightweight design makes it movable and portable. It can be opened or closed in a quick snap so you can get down to your gardening.
• MULTI-PURPOSE: Garden Kneeler & Seat is suitable for gardening, camping, outdoor seating, household jobs, etc. Use it as a seat when it's standing upright or as a kneeler when flipped over.
• POUCH FOR TOOLS: A convenient Velcro pouch on the sides of Garden Kneeler keeps your tools easily accessible while you do your thing. It has three pockets to keep your clippers, pullers, or other tools right by your side.
• GARDEN KNEELING MADE EASY: Multifunctional Garden Kneeler & Seat makes it quite convenient for you to kneel down in your garden without hurting your knees or back. Whether it's weeding, seeding, planting or any other operation that requires kneeling in the garden, either you hurt your knees or back, or soil/stain your clothes in the dirt/grass. This garden kneeler comes with a soft foam padding to provide cushion to your knees and help protect them and your clothing too.
• STRONG METALLIC FRAME: The strong metallic frame not only imparts it strength and durability but also provides the support to your hands and back for kneeling down and standing up. No more do you need to put your palms on the grass to get up – simply hold the handles and lower or rise comfortably innumerable times. Despite being strong, it's extremely lightweight and easy to carry around.
• DOUBLES AS A SEAT: The kneeler can be flipped over to convert it into a comfortable seat that can help you sit and relax for a while when tired from gardening activities, and is even perfect for enjoying a cup of tea in the garden. These incredible features make it an ideal gift for anyone who loves gardening a lot and you bet a true gardener is gonna thank you hundred times for this invaluable gift.
• EASY TO STORE AND SUPERIOR QUALITY: The kneeler can also be folded flat in just a blink – this makes it even more convenient to carry around and store. The folded kneeler occupies very little space and can be carried even in your car for an outing. The kneeler cum seat is made up of all superior quality materials to ensure a long life and functional effectiveness
Specifications:
• Product Type: Garden Kneeler and Seat
• Material: Iron (Bracket) + EVA (Pad)
• Load Capacity: Approx. 150kg/330.69lbs
• Item Color: Dark Green
Package include:
• 1 x Foldable Garden Kneeler and Seat
• 1 x Tool Pouch