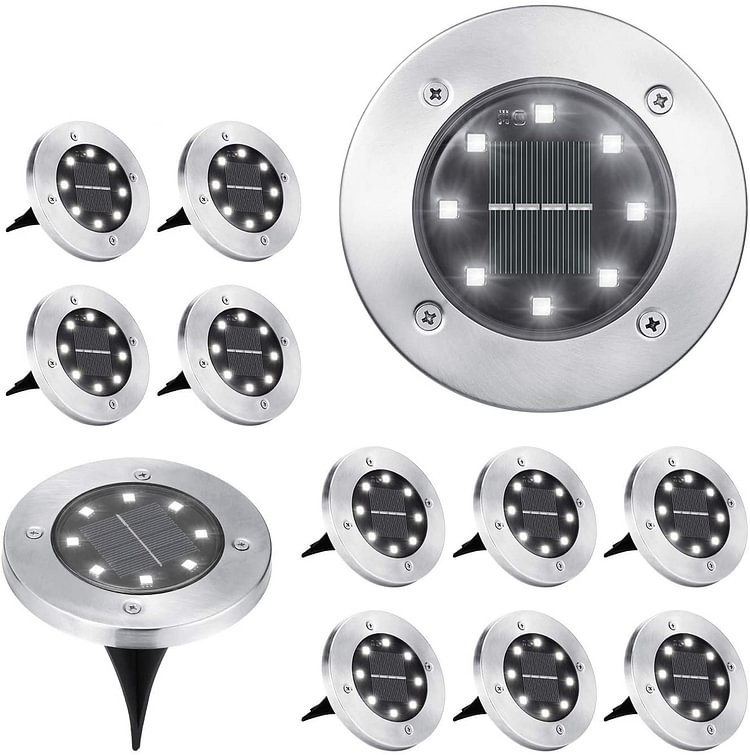 Transform Your Dark & Boring Yard into a Modern Bright Paradise in Just a Few Minutes
Feel Safe And Make Your Garden More Beautiful During The Night! 
The 12 LEDs Solar Light does not require any electricity at all.
It is charged with sunlight during the day and lights up automatically in the sensor response at night. Don't worry about heavy rain, snow, frost or sleet. It is widely used for outdoor areas such as garden, terrace, entrance, roadway, sidewalk, swimming pool and camping.
Garden courtyard LED underground light, made of durable stainless steel, equipped with solar panels, automatic sensors, lighting from dusk to dawn, no wiring required, safe to use around children and pets.
Includes a 800mAh Ni-MH rechargeable battery, ideal for areas where there is no traditional power source, and the lights automatically turn on at night.
Solar gardening lights stay on land in a stable manner.
The installation of solar lights is wireless, featuring stainless steel, waterproof and automatic.
It can last up to 8-10 hours after being fully charged.
Ideal places such as gardens, floor lamps, festive atmosphere lights, etc.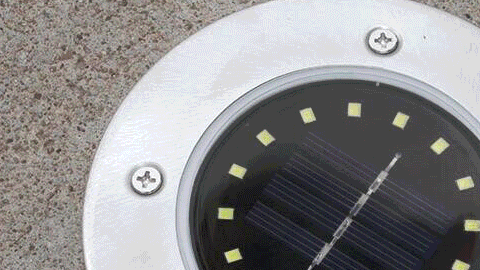 Features:
Wire Free design can be placed anywhere - no need for complicated wires or timers.
Clean energy powered by the sun with no need for replacement batteries.
Attractive brushed metal trim adds smart look to any decor.
Extra long run time of up to 22 hours on a single charge (600 mAh battery included)
Durable construction with IP44 weather resistant .
Automatic daytime shut-off.