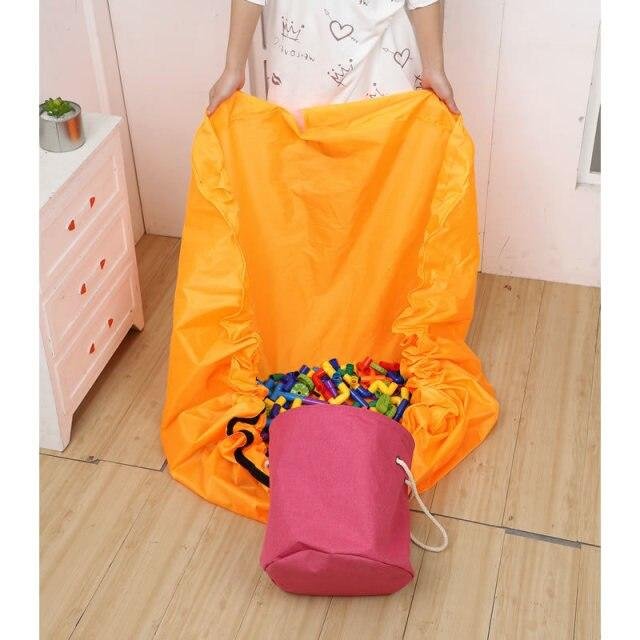 Quick and easy storage of toys: Kid toys can be such a pain to clean up! This toy organizers and storage for boys stops the spread of kid toy clutter and can be easy cleanup for toy brick especially! No more picking them up one small handful at a time!

Creative Toy Organizer Basket: Kids love having an identified play space and we know they 're going to pour out their toys to play. Give them the space to find what they are looking for and still have it easy to clean up!Cultivate kids to form a good habit of storage toys

STYLE MEETS FUNCTIONALITY: Toy Chest not only meets your fashion needs, but also has great practicality. with matching lid measures 11.8 "tall with a 12.6" diameter. The attached 59" durable play mat keeps toys contained. To clean up, lift the [hidden on the mat edge] handles to quickly Stored in toy organizer bins. Carry toys anywhere with sturdy handles and a stylish container.

KEEP Toys and Pass on: Use our Toy Storage Basket kids'll be able to keep their toy brick in them for years and maybe pass on their collection to their kids someday. These are definitely made to last and be the gift that keeps on giving!

DESIGNED to Last A Lifetime: Our quality toy storage basket with soft, but strong, sorting mat is built to stand the test of time. We always follow the principle of customer first and provide you with the best products and services.