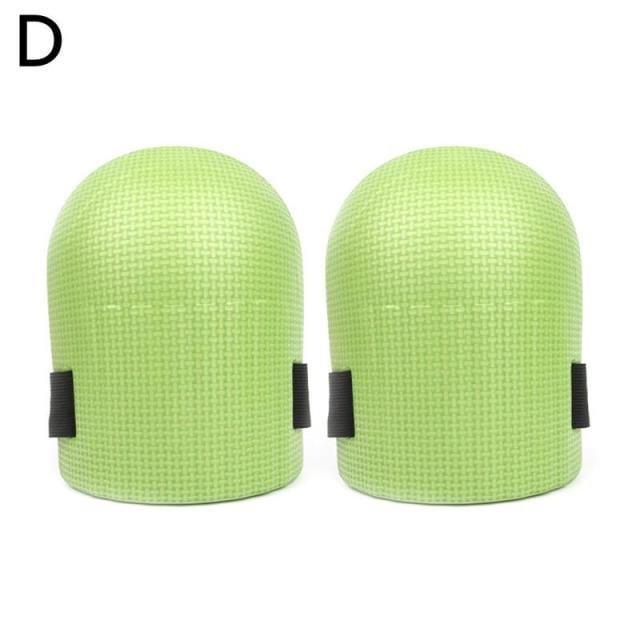 Product details
Comfort Knees are the best knee pad for comfort on the knee cap and adjustability so pad won't slide around the knee.
Features:

1. Premium Protection Designed For Your Comfort And Safety: The soft and durable EVA foam padding cushion for protecting the sensitive knees. The heavy-duty thick shield protects against cuts or scrapes on any terrain.
2. Adjustable Straps For A Firm, Secure And Comfortable Fit: Forget about slipping, sliding knee pads. The flexible straps lock your pads in place. The ergonomic design hugs your knee for a superior fit.
3. Made For Professional Men And Women: These multi-purpose pads are ideal for working on concrete, linoleum and hardwood floors, construction work, flooring and carpet installations, welding, stocking shelves, tiling the roof, plumbing, remodelling, gardening, cleaning, mechanic work, crawling under the house with your installation tools to fix a wiring problem and more.
4. Flexible & Comfortable: This knee pad is built with EVA, ergonomically designed, which provides excellent resilience, flexibility, comfort for good shock resistance and cushioning properties to protect your knees from injury.
5. Wide Used: Wear-resistant and nonslipping knee pads can protect knees from injury, which are great for any type of terrains. They are widely used in kitchens, garages, gardens, repairs, clay craftsmen, welding, cycling, outdoor sports, mountaineering, and construction site work.
Specification
Material: EVA
Color: Blue, Black
Size: 19×15×1.3 cm
Weight: 95g

Package Include:
1× Pair of Knee Protection Pads