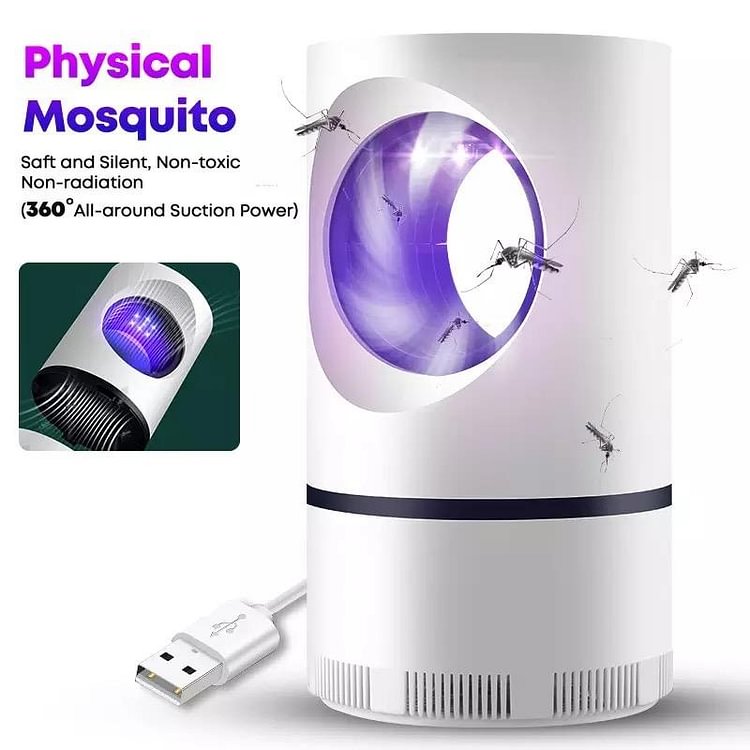 Are you tired of those annoying mosquitoes while you are trying to fall asleep at night? Tired to wake up with those terrible and painful red spots on your skin. So it's time to get your mosquito killer lamp!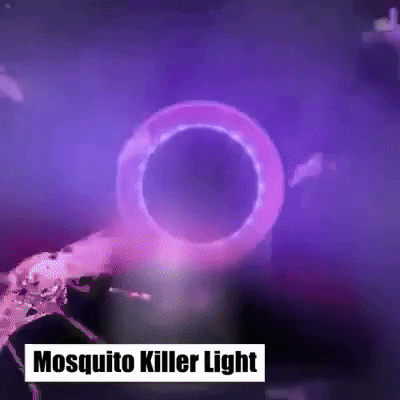 This is a mosquito killer lamp has a beautiful and modern design. Its curves enhance the ultraviolet rays and the LED lights entice the mosquito improving the killing effects. It operates quietly at night, so you will not be disturbed and will have a good rest.

MODERN BUG ZAPPER - Looks great while it traps mosquitoes, gnats, moths, fruit flies, and more. 360-degree UV light attracts the small moths, gnats, mosquito, and the built-in fan sucks and traps them in.

FAMILY SAFE & LOW NOISE - Chemical-free, quiet UV light lamp trap with fan and timer. No scary, loud zapping sounds like electric versions. Family-friendly that is safe for kids and pets.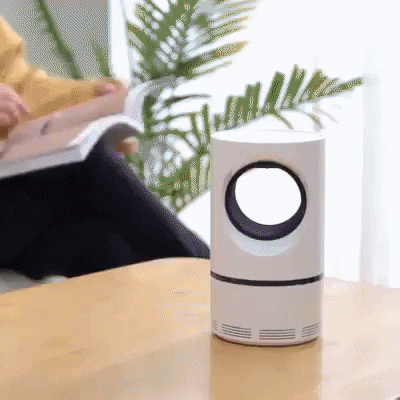 EASY TO CLEAN - No glue boards needed. Removable insect trap bin that traps & kills the smallest bugs and mosquitos.

SMALL COMPACT DESIGN - 5W low power usage is energy efficient gnat. Portable design can be easily placed wherever you want indoors like the bedroom, kitchen, or living room. It can also be used outdoors on the patio, backyard or deck.
Features:
1. ABS material is environmental, safe, and durable. Low voltage is power-saving and safe to use.
2. It is extremely silent, being ideal for the baby nursery or adult bedroom Safe for human health and the environment
3. Powerful airflow of fan can make vortex to kill mosquitoes safely and easily by air drying and dehydration.
4. Safety and hygiene: without any chemicals, non-toxic, tasteless, no radiation, safety and environmental protection
5. Powered by USB, It is very portable
Specifications
Product power supply: DV 5V-0.3a
Product size: 12*21.5cm
Packing size: 13.5*13.5*23.4cm
Power cord length: 108cm
Rated power: 1.5W
Rated voltage: 220V110 ~ 220V