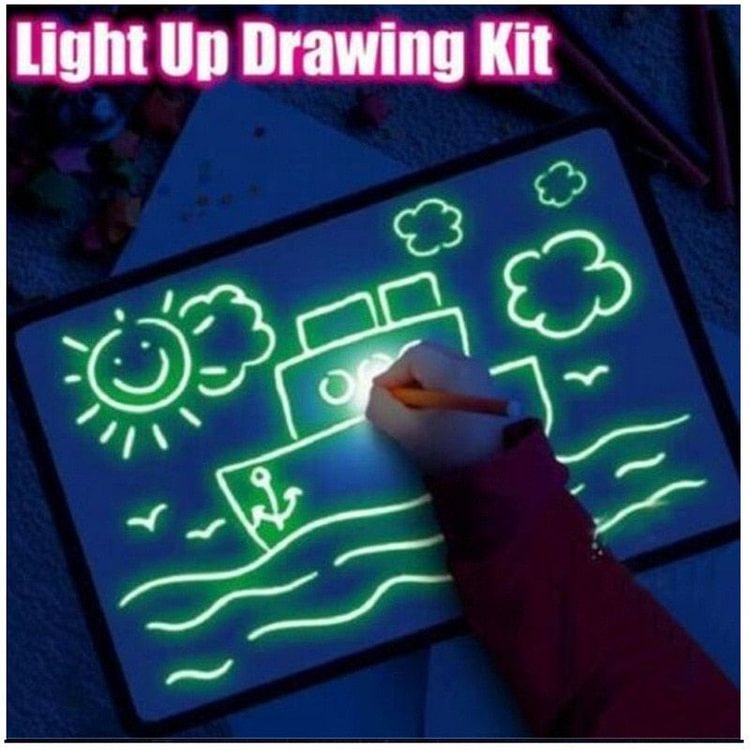 Pencils And Paints Are No Longer Needed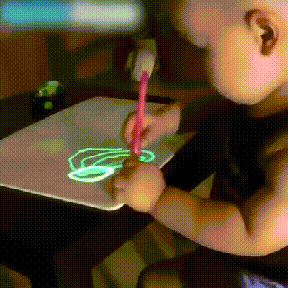 Give your little kid their art supplies and let them draw their own sparkling, magical world.
Lights with every stroke
Not any ordinary drawing sheets or boards, no no, it's a shining one! Let their imagination fly, and any picture will look fantastic with a stroke of light.
Tickle your kid's imagination
The freedom to express themselves through adorable artworks might be the best gift you can give to your little one. It only takes one stroke away to bring their wildest imaginary world to life.
Happy family time
Drawing is not only enjoyable for kids, but also great fun for the whole family. It's never easier to take your child through a fantastic adventure, and have great bonds at the same time.
Easy for little artists
Before becoming excellent artists, your tod might need some guidance and tools. No worry, as this set already came with letters and numbers for amature creators.
🎨Wonderful Gift For Kids🎨
Live your art with the Magic Pad! This Magic Pad is a light up drawing cushion that enlightens your art with just a basic press of a button. Simply clean the screen off and you are ready to create another masterpiece of yours!