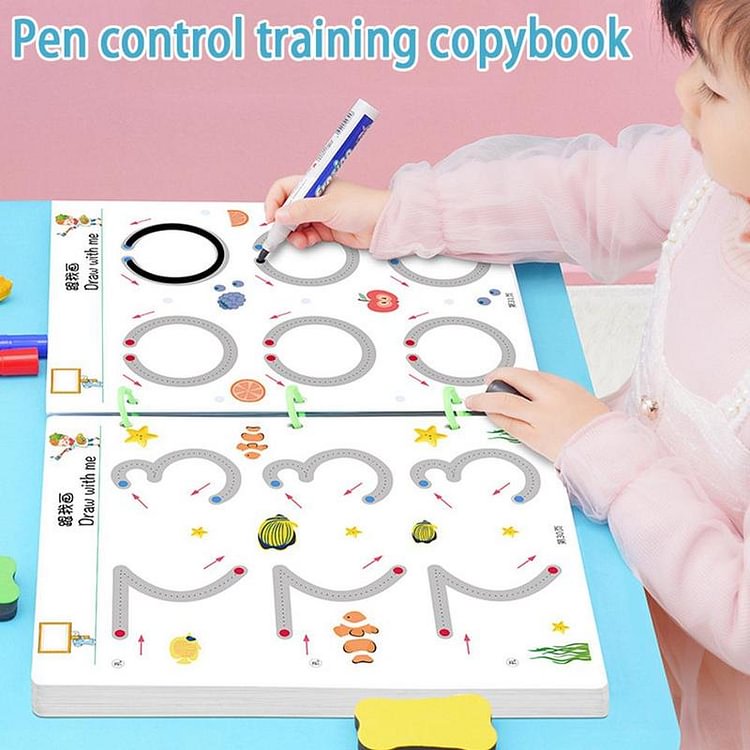 Make your kids in love with drawing and writing!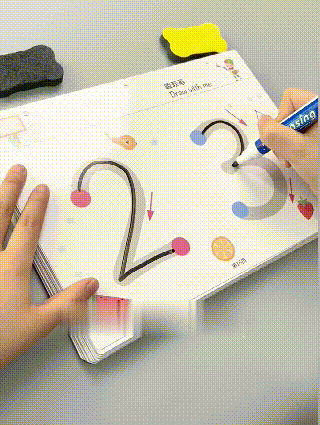 Features:
This extensive kindergarten and pre-school exercise book including coloring pictures and cognitive games offers varied exercises to support the fine motor skills, concentration and hand-eye co-ordination.

In the book, concentration line tracing exercise pages alternate with coloring pages. Carefully designed picture illustrations you to trace the lines of the figures.

With this exercise book, you will playfully support your child's graphomotor skills and prepare them for writing letters and numbers.

Set kids up for success in preschool and beyond with this colorful and interactives preschool handwriting workbook!

For children, it's important for them to go to preschool education which is easier to correct the gesture and writing method of holding the pen.
Summary of book contents:
For girls and boys aged 2-12
Writing and trace exercises
Image motif for coloring
Puzzles and cognitive games
Varied drawing exercises
Development of concentration
Improving hand-eye coordination
Preparation for reading and writing
Child-friendly picture illustrations
The package contains: 1 set x Magic trace workbook