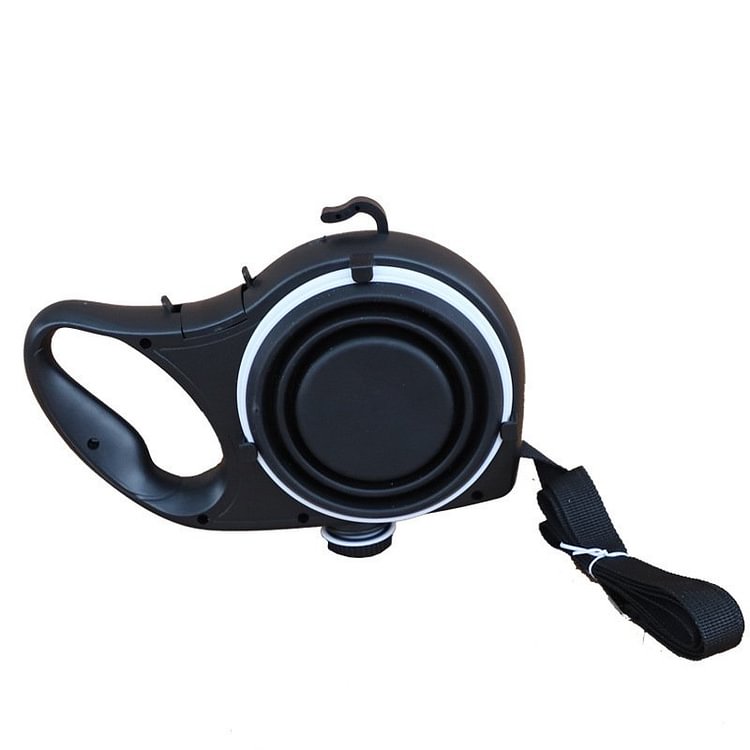 ALL YOUR DOG'S NEEDS IN ONE EVERYDAY LEASH
You wouldn't go to the gym without water? Nor should your dog while out exercising.
Essential Leash is a stylish leash for dogs that includes four built-in items that you'd otherwise need to carry in your hands or in a bag while walking your canine. These items include a water bowl made from food-grade silicone, a water dispenser that holds 350 milliliters of water, a dispenser for waste bags and a hook for used waste bags.
This is no ordinary leash. Considerable thought went into designing this ergonomically engineered unit, not only did it need to perfectly contain these 5 essential pet walking must-haves but also feel amazing to hold.
The Essential Leash includes Leash, Water Bottle, Waste bag dispenser and a Hook for used waste bags.
Never lose control- The bungee leash takes the pressure off sudden leaps to optimize comfort and give you control over your energetic dog!
The ultimate choice- Everything you need to spend a pleasant day out with your furry friend you can find when using this!