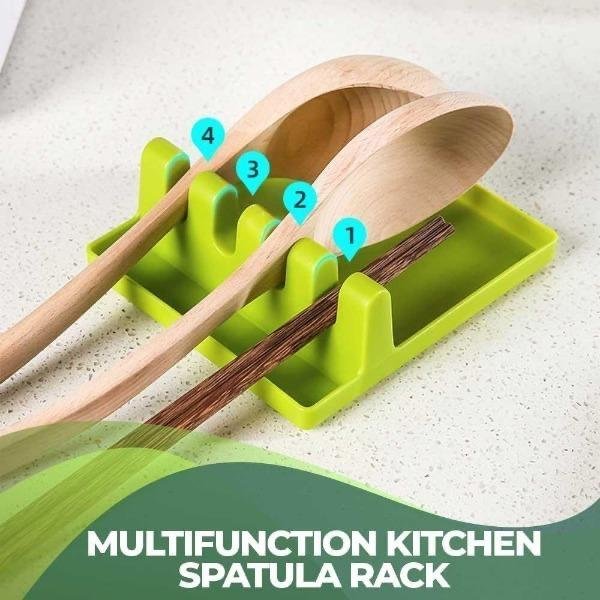 Reduce Your Cooking Mess With This Rack!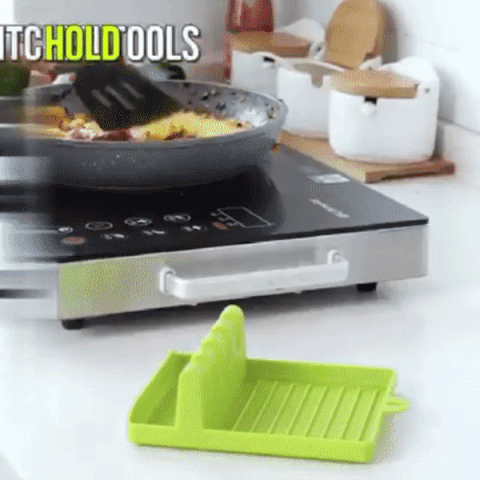 Are you wasting paper towels to clean messy tables when you're cooking? Now, theMultifunction Kitchen Spatula Rack can help save! It helps you keep a clean and drip-free kitchen. It will catch any excess soup, sauce, and drips. It is also designed with high-quality silicone that's heat resistant up to 240°C.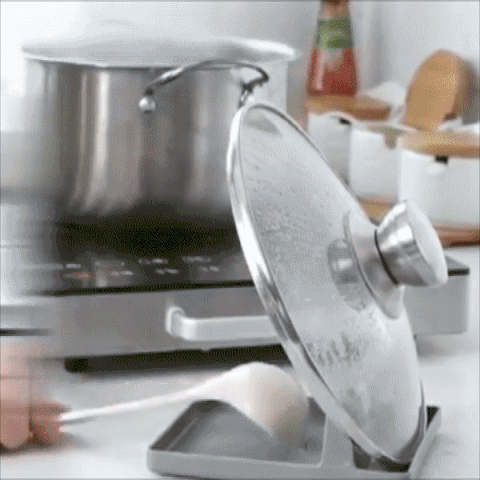 Keep Clean & Drip-Free - Keep tables clean and utensils organizedwith the Utensil Rest. The bottom will catch any drips to make your clean up a breeze.
Easy To Use - Food grade silicone clings to utensils, countertops, and glass top stoves, it doesn't rust or require assembly like other metal designs.
Heat Resistant - Heat resistance up to 240 °C. Flop them on any counter or stovetop to hold scalding hot utensils.
4 Slot Design - Can hold up to 4 cooking utensils and a lid on each rest. Raised edges keep spills on the rest.
High Quality - Made of BPA free and food-grade silicone. It comes with the non-slip foot under the utensil reset.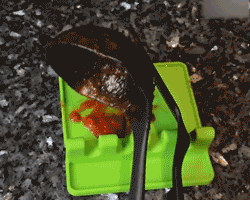 Size: 14.5cm x 13cm x 5cm 
Material: BPA-free and food-grade Silicone
Color: Green & White
PACKAGE INCLUDES:

Multifunction Kitchen Spatula Rack