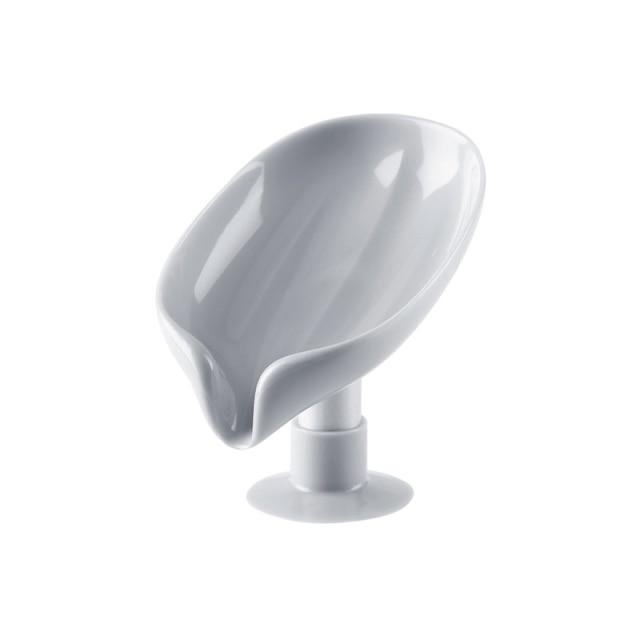 PREMIUM QUALITY:PP material, small size, light weight bar soap holder.

DESIGN:45° Leaf Shape Self Draining Soap Tray with Diversion Hole.V-shaped drain design, has the same drainage effect as the waterfall, water drain is more thorough, this can prolong the service life of soap.

CREATIVE SUCTION CUP: Bar soap holder leaf shape dish is easy to install, does not need to be punched, and has a strong adhesive force, which can make the bottom of the suction cup more stable.This suction cup is also detachable and can be moved at any time when you don't need it, which is very convenient!

MULTIFUNTION: Place the soap box next to the sink, bathroom, kitchen, balcony. You can use the soap box to store all small items such as soap, sponges and brushes,gray.

EASY TO CLEAN: The chassis and tray can be cleaned separately and can be removed and washed at any time, easy to clean.