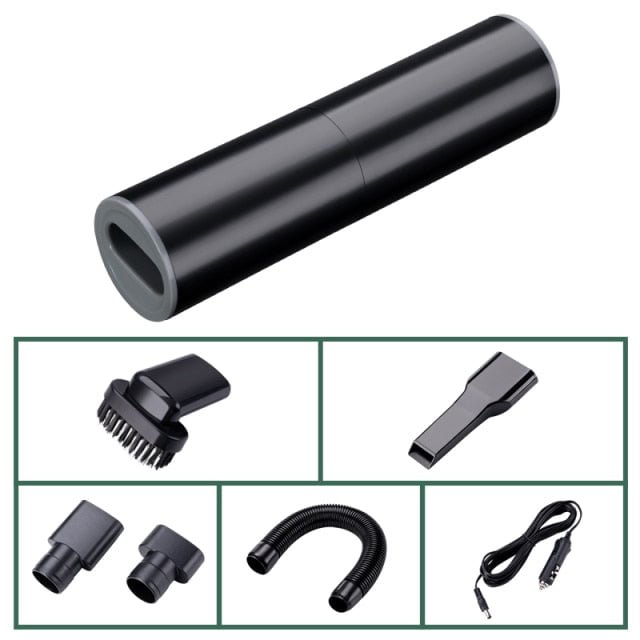 Easy but Thorough-going Cleaning
Small and portable, it can be placed in the water cup slot, center console, door pocket and other places in the car, which does not take up space.
High efficiency, strong motor, can easily absorb dirt such as paper scraps, gray wool, small stones, and so on.
Features
 Dry wet amphibious & Strong suction.

4 replaced accessories, can meet different needs.

It can easily clean dust, debris, dog hair, cat hair and liquids.
 Equipped with a filter washed repeatedly, it can be of a longer service life.
keep professional level clean
Deep cleaning, large and small, dry and wet.