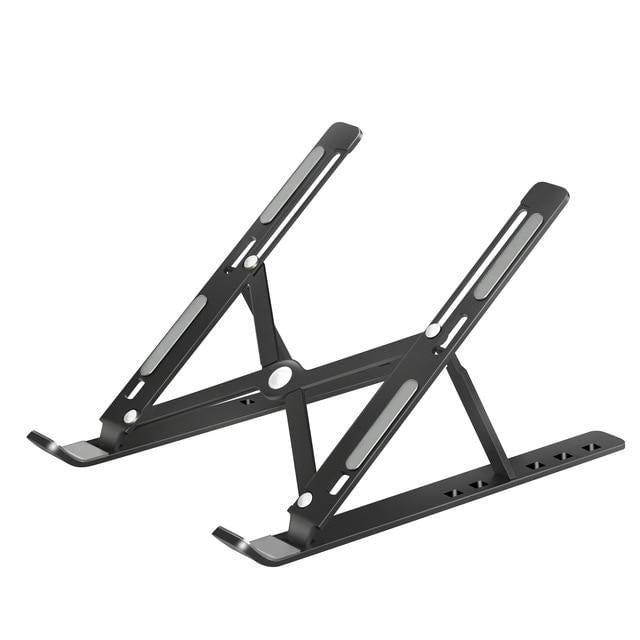 Now that most of us are staying at home, we are spending most, if not all, hours scrolling through our screens. This may lead to eyestrain, hand fatigue, and even neck and back pain. Thanks to this aluminum laptop stand, you won't have to suffer from those inconveniences anymore. With six adjustable heights, it will hold your laptop at an ergonomic angle design that adjusts to suit the best visual for you. It's made from aluminum which absorbs heat from your laptop, preventing buildup and keeping it running in good condition. The surface of the bracket is covered with rubber to keep your laptop still. Use it for any notebook and tablet between 10" to 17" in size.
Features:
High-quality aluminum alloy brackets
Simple design, easy to fold and store or carry with you
Double triangular support structure for a stable, load-bearing design
Adjustable width and height
Ergonomic adjustment for the best visual level to prevent eyestrain, and hand and neck fatigue
Double anti-skid pads to eliminate slippage and cushion your laptop to avoid damage
Open design allows for airflow and heat reduction
Six levels of ergonomic height adjustments: 2 - 6"
Specifications:
Material: Aluminum Alloy + Silicone Pads
Size: 10" x 7" x 2 - 6"
Static Load Bearing: 88 lbs.
Limited Quantity Available