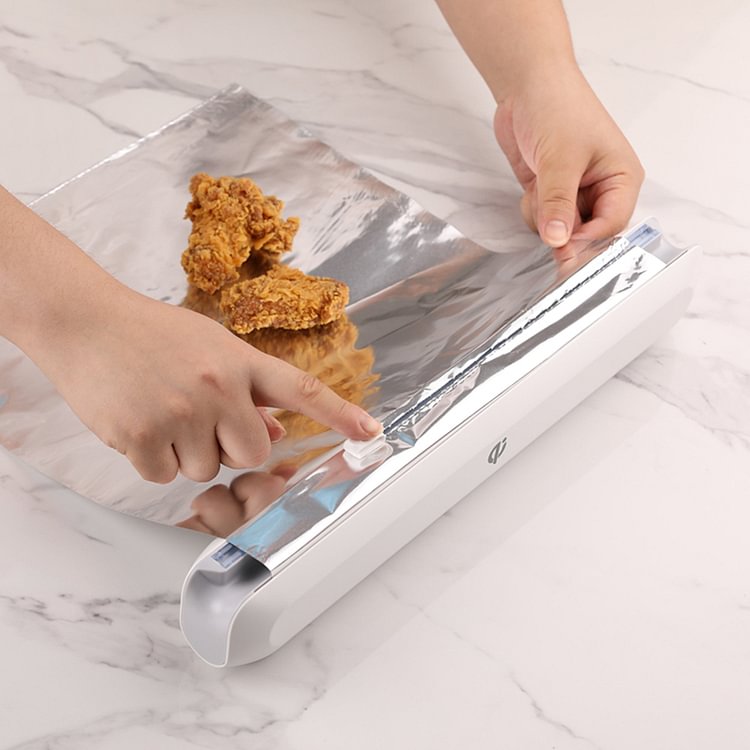 Makes wrapping food easy and convenient.
The elastic buckle can be fitted with more plastic wraps of different sizes and random widths. Each time the plastic wrap is cut, there will be a section left to facilitate the next time the plastic wraps is pulled out. Finger groove design allows you to easily take out the wrap from the dispenser. You can use it on works with parchment paper, wax paper, plastic wrap, aluminum foil, and more. It fits in most kitchen drawers. Its hidden blade is safer to use than scissors and traditional knives.
Different from other ordinary plastic wrap that need to be torn by hand, our plastic wrap is placed inside the dispenser with cutter. Without dangerous saw tooth blade, you can get a neat and beautiful plastic wrap just by pull out the amount needed and then run the little zipper to the other side. It is waterproof, dust proof and oil-proof, and can effectively avoid waste.
Features:
Two-way hidden cutter head

Durable

Safe to use

Wide application

It is not easy to break

The rubber feet hold in place on counters or tables.
Specifications:
Product Size: 373*61*74mm

Net weight: 340g

Material: ABS