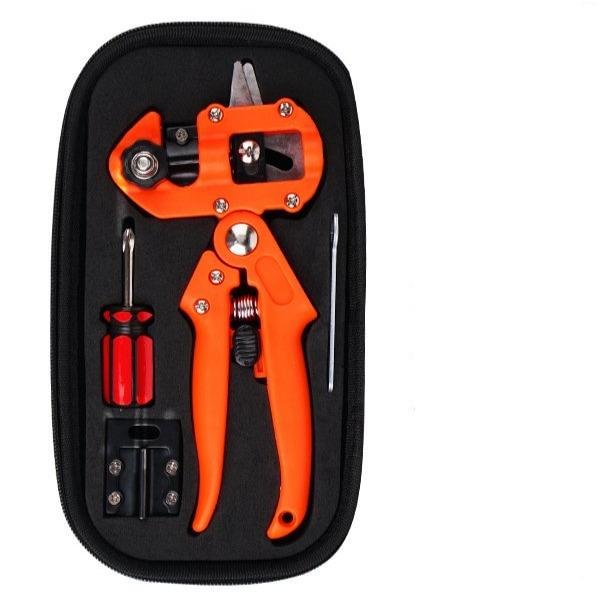 Your all-in-one gardening wonder Grafting Tool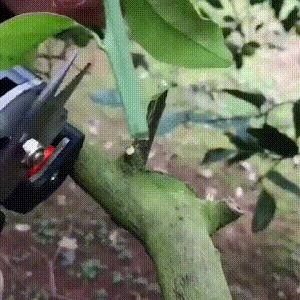 Forget lugging around a toolbox of different shears and scissors with our multifaceted Professional Grafting Tool. Crafted with #65 high carbon steel double-edged shear blades, sturdy ABS plastic handles, and three different incision grafting blades, you have everything you need to prune, graft, and cut right in your hands.
Whether gardening is your hobby or you are a horticulture professional, Our Professional Grafting Tool will be a one-stop solution for all your cloning needs. It is a gardening tool used for cloning trees efficiently which produces maximum yields.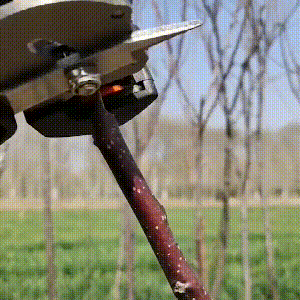 Clone Your Favorite Fruit Tree Over And Over Again!
The grafted trees would bloom and produce fruits much sooner than those propagated by seeds. It will eliminate the hassle of following the traditional methods of cloning that not only took up a lot of your effort but consumed your precious time.
Save time and energy
You don't have to be a professional to crossbreed two trees in order to get the desired result since this tool is very easy to use. All you have to do is cut the scion and rootstock with similar diameters and then put them together to form one long branch.



The Professional Grafting Tool comes with a self-adhesive plastic film that you can use to tape the two branches at the joint and plant them wherever you want. It will grow into an exact genetic duplicate of the superior tree. 



You can also use it to prune branches of trees effectively. This will help you in multiplying your harvest up to three times faster than usual.
✅PROFESSIONAL GARDENING GRAFTING TOOLS: professional grafting set, including 2 in 1 grafting pruning tools, 3 replaceable blades, a screwdriver, and a wrench. The high-quality packaging design meets all your grafting needs at once.
✅HIGH-QUALITY MATERIALS: unlike traditional grafting tools, our tools are made of #65 high carbon steel double-edged shear blades and high-strength ABS plastic handles, which are pruned and grafted at the same time for durability. The oil on the blade's surface is designed to reduce contact with air and moisture, further protecting the blade from lubrication and rust.
✅HIGH SURVIVAL RATE: 3 replaceable graft cutting blades (Ω-Cut & U-Cut & V-Cut) for cutting fruit branches with diameters from 5mm/0,19in to 12mm/0,47in. Precise and perfect cutting greatly improves plant survival.
✅REPLACEABLE GRAFTING BLADES: 3 different incision grafting blades (Ω-Cut & U-Cut & V-Cut), each cutting can better cut the scion and improve the survival rate. We recommend that the blade be lubricated after each use to extend its life.