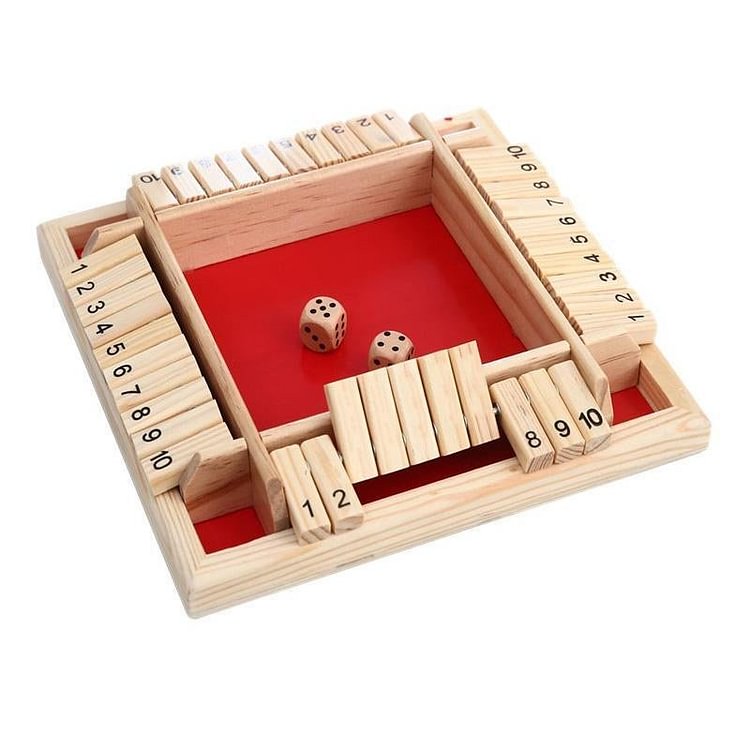 Shut the Game Board Game. Do you love it too?
Description:
Classic Shut The Box Square Game [for 2-4 players] loved by generations of friends and families!👨‍👩‍👧‍👦 Teaches math and quick thinking in an entertaining way!➕➖➗✖

Suitable for bar, cafe and family parties. You can play with different rules and also as a drinking game. Perfect for home leisure and indoor entertainment. Not only improve your child's math and statistical skills, but also strengthen the relationship with children.

Get your head out of your apps! Who doesn't love a good game? This wooden Shut The Box Game combines strategy with simple math and makes for a perfect family game night. This fun, interactive and entertaining game is perfect groups of age group.
Features :
EASY & FUN FOR ALL AGES

- It is easy to play and fun. It can be played with 2 to 4 players and provide hours of entertainment!
GREAT LEARNING TOOL

- A tool for teaching basic additions, subtractions, multiplications and/or divisions to the kids.
CLASSIC FAMILY GAME

- A popular game being played worldwide today. This easy game will provide hours of fun with your family/friends!
PREMIUM QUALITY

- Made of solid pinewood and measuring 9 x 9in


Package Includes :
FlipBlock Wooden Board Game x 1
Wooden Dice x 2