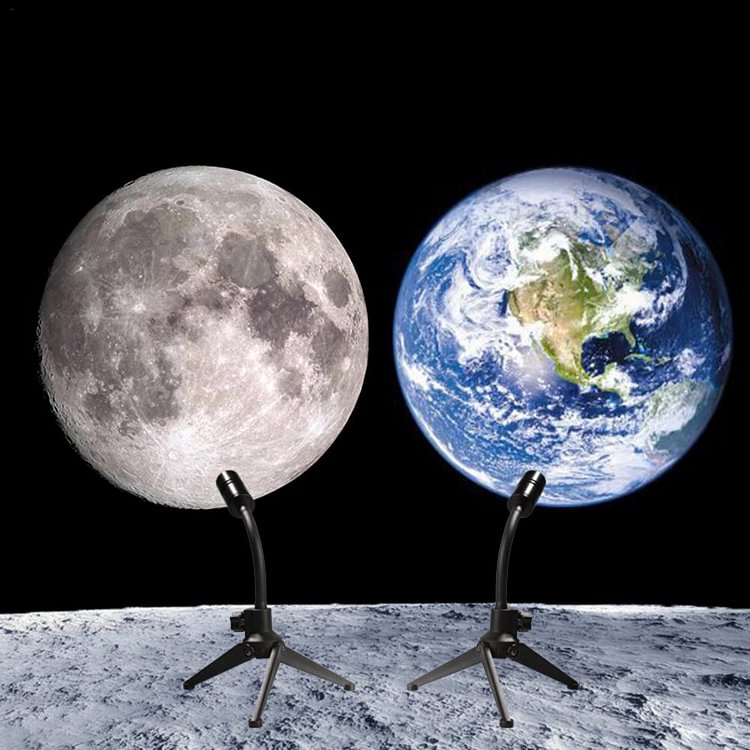 PERFECT MOON LAMP
Few of us will ever have the chance to visit outer space, but that doesn't mean we can't bring space to us! And what better way to do that than with these beautiful and enchanting Moon Projecting Lamps.
This amazingly detailed moon pattern looks amazing at night and makes for a stunning display piece that is sure to start many conversations.
TRANSFORM DULL NIGHTS INTO MAGICAL EXPERIENCES
Add a little bit of magic to every room at night while you're reading your books or putting your children to bed. It can help them to fall asleep faster and have a good dream.
The Moon Projecting Lamp can make the perfect gift to kids and adults alike. Treat your loved ones with this enchanting and calming piece of art.

Use this large moonlight to create a fairy-tale romantic atmosphere and a warm home decoration scene, suitable for Thanksgiving decoration, Christmas home decoration, Valentine's Day decoration, wedding celebration, engagement party decoration, Valentine's Day romantic Christmas decoration.
It can be switched to earth projection, and the LED moonlight projector adopts a USB power supply design, which is easy to carry and suitable for any place. Stylish room decoration moonlight bedroom wall decoration mood bedroom living room moon decoration bedroom moonlight. Star projection moonlight bedroom, lighting atmosphere lighting led moonlight full moonlight projector projection suspension light romantic decoration bedroom decoration galaxy moon projector night light projector suitable for adults and children.
Specifications:
Type: Projector
Material: ABS
Light Source: LED Bulbs
Power Generation: Switch