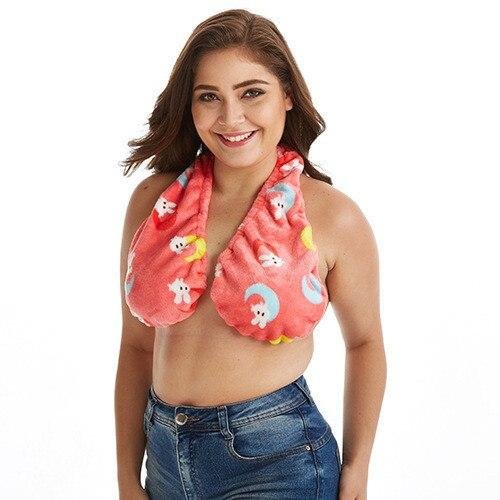 Design: Halter neck design, V-neck, show your most charming cleavage and sexy collarbone. Soft towel bra, solid color, halter, light and casual.

Material: Use high-quality soft polyester material to give you a comfortable experience and enhance feminine charm. Deodorant and sweat proof, keep you cool and relaxed all day long.

Function: The towel can not only absorb sweat, but also keep the breasts straight. In addition, it can suck out breast milk that may leak.

Features: Just use a towel that hangs around your neck and holds up your chest-no need to worry about dripping sweat. The whole towel bra has elasticity, and the degree of tightness can be adjusted.