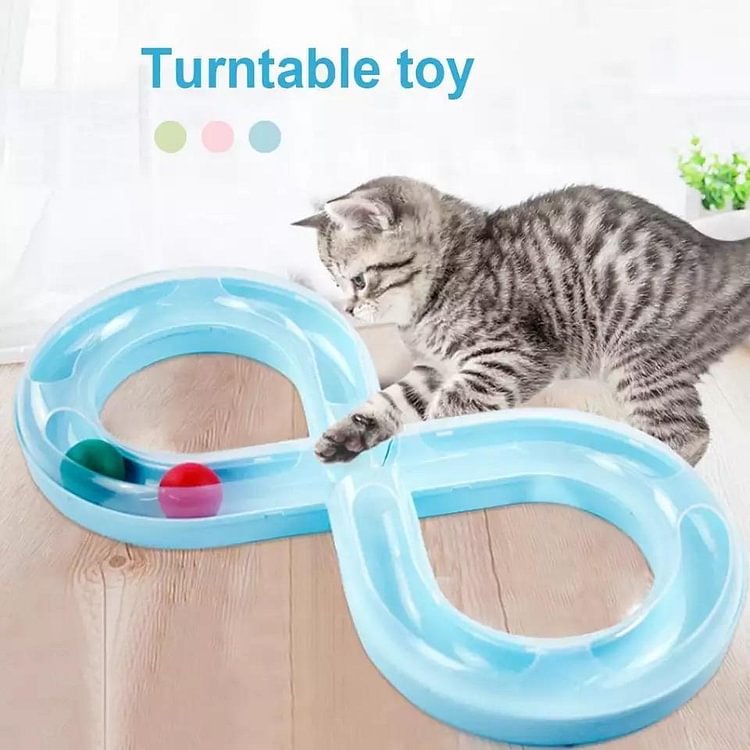 The Turbo Track Cat Toy with 2 Balls is easy to set up,
 incredible fun for you and your cat. Simply snap the track and 
create different captivating designs and configurations.
Hours of Fun - Cats and kittens love the turbo track chase toy. As they push the ball around the track, the way the ball goes over and under the bridge fascinates them.
Easy to Assemble - The track snaps together easily in seconds and you can configure the track into a variety of shapes.
Slip-Resistant Bottom - Unlike other cat tracks, the turbo track cat toy has a slip-resistant bottom that keeps the track from sliding along the floor. Cats can play as vigorously as they like without damaging the floor or the toy.
Helps reduce unwanted clawing and scratching by keeping your cat from getting bored.
SPECIFICATIONS:
Material: Plastic
Color: White, Blue
Size: 50cm x 24cm x 5.5cm/ 
19.68" x 9.44" x 2.16"
Package includes: 1 x Turbo Track Cat Toy