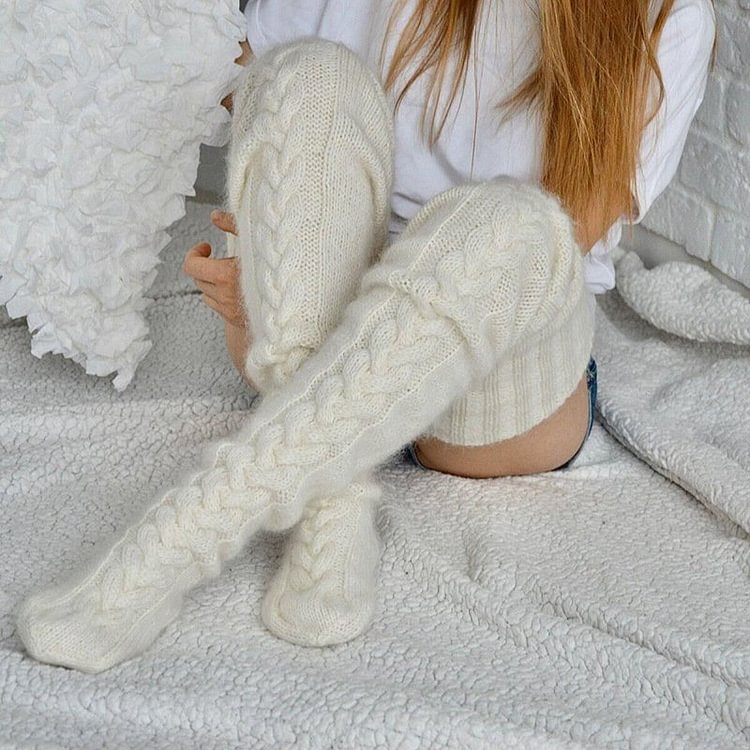 The best socks for a warm winter!

We know you love wearing thick socks in the winter. But why stop feeling warm at the calf when you can get all the way up to the knee, the knee-high winter's wear!
We've taken notes on how the French women dress and that's how we chose the look. They are not only elegant but are hand knitted with thick wool for maximum warmth!

Features:
Knee-high warmth - Why settle for the calf when you can feel warm and comfy all the way up to the knee. There is nothing better than hand-knitted high socks!

French elegance - Inspired by the retro look of the streets of Paris, these are a simple but elegant look you can style in the cold seasons.

Cozy home wear - You can now go about your home feeling elegant and cozy! These are flexible and wider than normal to give you maximum home comfort!
Ultimate choice - Soft, thick and stretching up to the knees, you'll feel cute warm elegant when cozied up at home!
Specifications:

Material: Wool

Gender: Women

Style: Casual, Fashion

Apply: Daily, Indoor, Outdoor
Package Include:

1 pair x Over The Knee Knit Socks